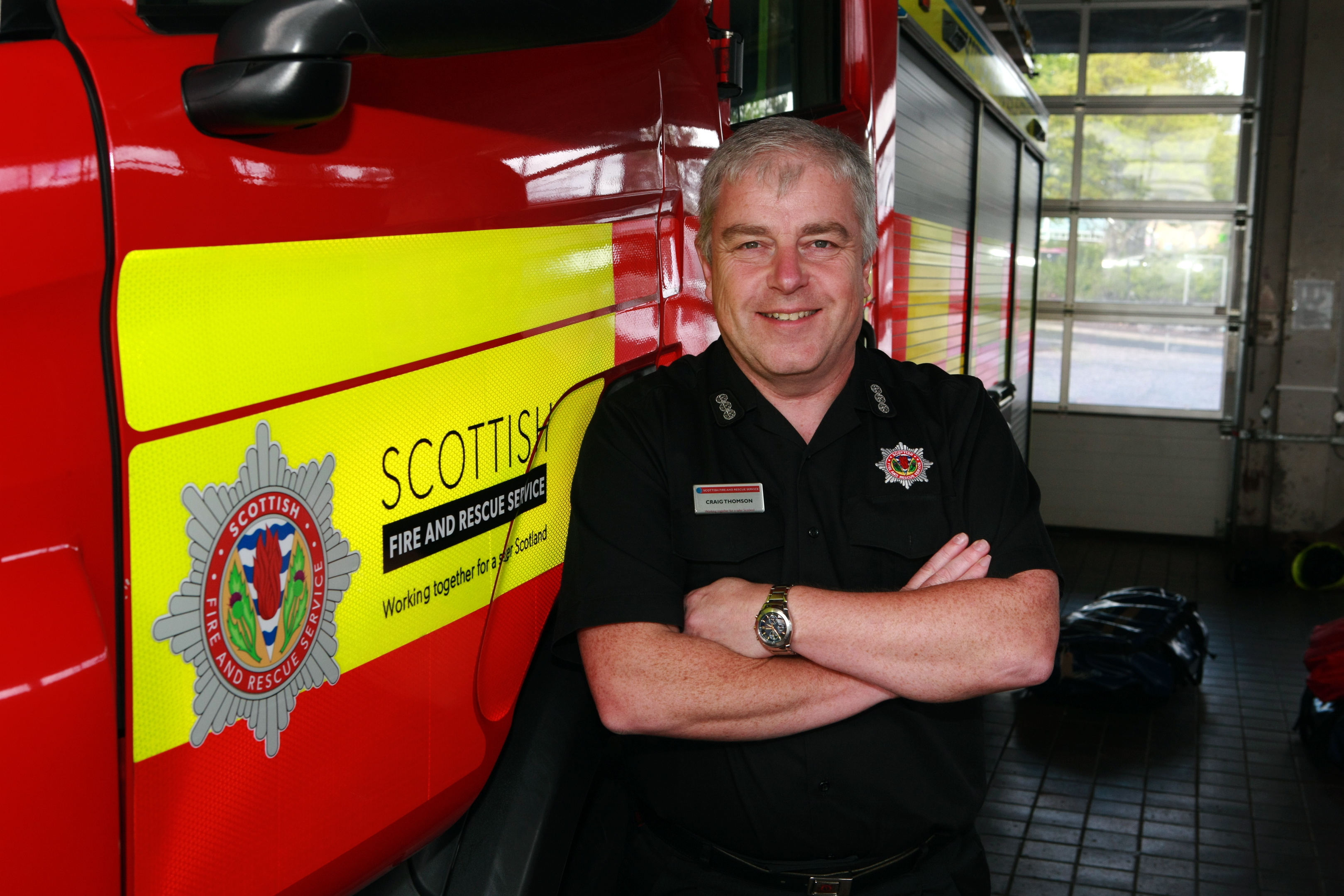 Dundee's firefighters have prepared all year round to be ready to tackle Saturday night's bonfire celebrations, according to one senior fire chief.
Group manager Craig Thomson, based at the city's Blackness Road depot, told The Courier constant preparation from officers has seen the number of out of control bonfires fall from around 60 to just 17 last year.
Though he acknowledges a spike in arson attacks on buildings in the North East of Dundee, Mr Thomson is confident that firefighters are winning the fight.
The group manager believes both multi agency communication and a focus on education has seen a sharp fall in intentional fires being set.
He said: "A lot of work goes into this throughout the year.
"There's work which goes on in schools, with our community safety wardens who engage with youngsters and with multi agency meetings.
"The number of bonfires has reduced.
"We attended around 17 last year and 50 or 60 four or five years before."
In recent times a spike in building fires in the Whitfield area of Dundee has given cause for concern.
"We did have a bit of a spike of fire setting in the North East of the city," said Mr Thomson.
"There were a few disused buildings which attracted young people, but they have been demolished now as part of the regeneration of Whitfield.
"We've been working with the schools and the police have taken action against those who have been identified as being involved.
"We are working hard with the council's neighbourhood services department to identify where we think bonfires might take place."
Though he may be in for a busy night on Saturday, Mr Thomson has urged families across the city to have a safe and enjoyable evening.
He said: "We wholeheartedly want people to enjoy Bonfire Night.
"Bonfires and fireworks can contribute considerably to injury, so extreme care should be taken though.
"People in Dundee can help us by reporting any concerns to ourselves or the council.
"If you decide to have your own event it's important that people are kept away from bonfires and that fireworks are used in accordance with instruction."