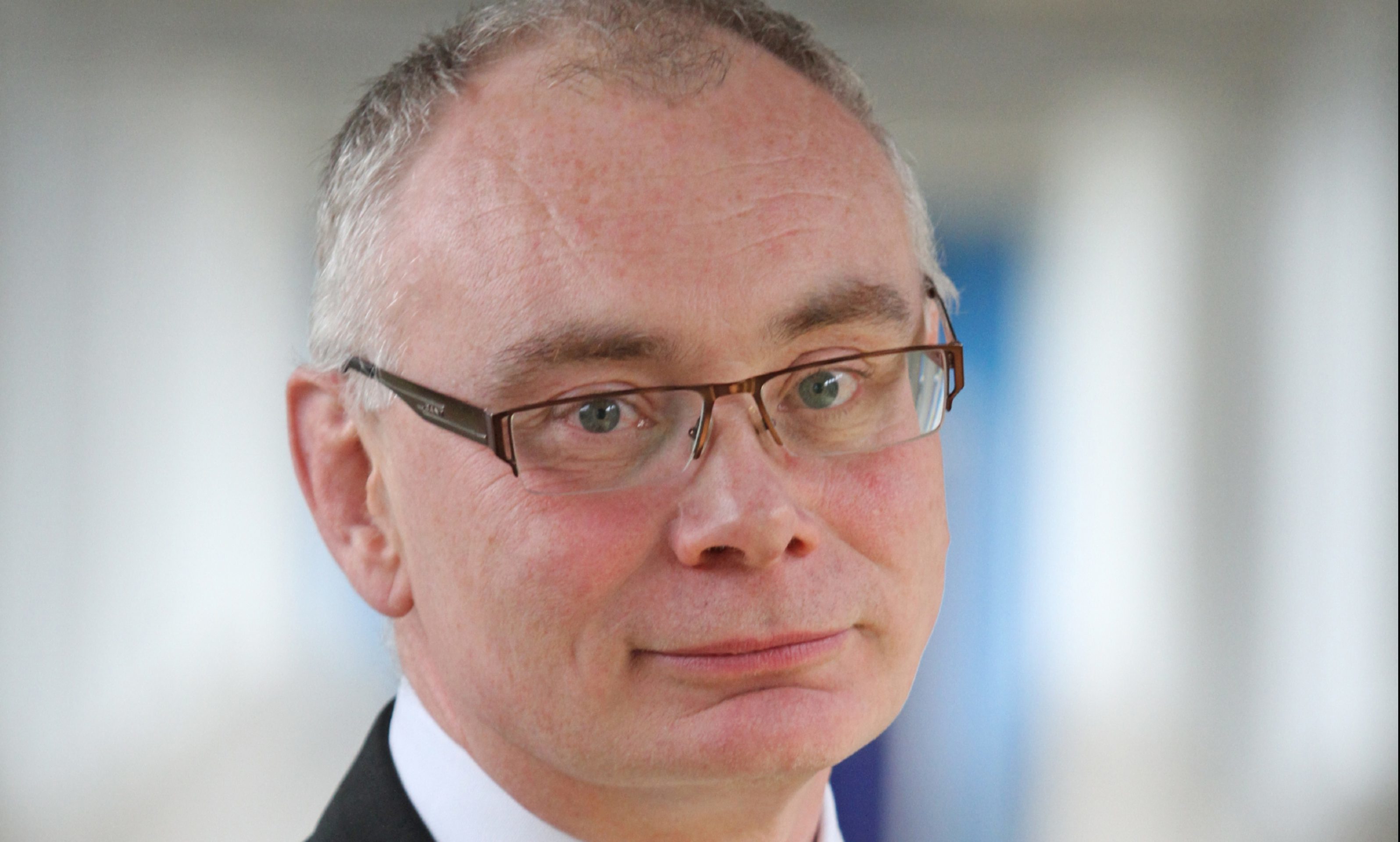 NHS Tayside's medical director has insisted cuts of £210 million will not affect patients, despite the health board's chairman saying it would be "foolish" to guarantee care levels.
Professor Andrew Russell, who is responsible for the quality of care and patient experience in NHS Tayside, said the region was performing well and he saw "no reason" why the board's cash crisis would affect treatment standards.
He described the health board as a "beacon of good practice", and said financial pressures were not a key concern.
His comments come less than a week after Professor John Connell, chairman of NHS Tayside, faced a bruising session of Holyrood's public audit committee.
At the meeting, under pressure from Jenny Marra MSP on the potential impact of savings on patient care, Prof Connell said: "I think I would be foolish to give you a guarantee for five years on anything.
"I cannot account for what our budget will be in five years, that will depend on national and international and financial changes. But, to the best of our ability, we will maintain and support patient services as appropriate within the financial envelope that we have."
However, Prof Russell has now said he believes patient care can be defended from savage financial cuts.
He added: "We see no reason why, given the approach we have of minimising unnecessary variation and having a shared decision making model, the financial situation is going to have an adverse effect on that [patient care].
"I don't think the issues we have are around financial constraints. They are around our abilities to understand variance and why in some circumstances patients will be offered a different approach to someone in the same position presenting in a different time and place.
"Some of that is right and proper as all patients require different options, but there are some areas that we cannot understand, but that is not about financial constraints."
Prof Russell said NHS Tayside was still performing at a high standard despite the growing debts, commenting: "At every level we look at using international data and national data, comparing individual experiences, and on occasion we bring it down to clinician level.
"There are a number of markers we would look at to give an idea of performance.
"In Tayside, the identification of chronic disease is very high. That doesn't mean we have more, but it means front line primary care staff are working very hard to make sure that those diseases are being identified and appropriately treated.
"There are many things that we do that we think we are beacons of good practice nationally and internationally.
"With diabetes, heart disease and strokes we have a better understanding than others about what's going on in our communities.
"Our view is that standards of care in Tayside compare well with standards not only in Scotland but in the United Kingdom."