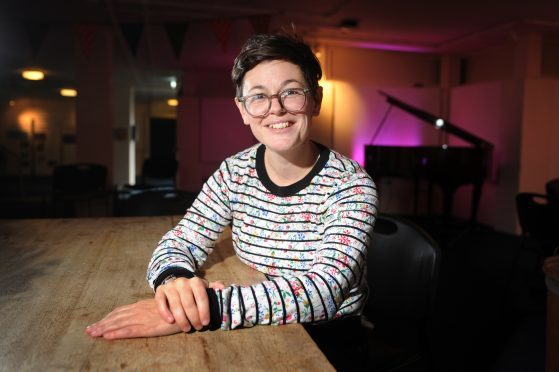 Another hugely successful Dundee Literary Festival has drawn to a close, with organisers thrilled at how popular the event has become.
Thousands attended events throughout the city over the course of the past week, which Literary Dundee manager Peggy Hughes said showed how the city has taken the festival to its heart.
Ms Hughes, who has been involved with the shindig for the last five years, said farewell to the event on Sunday before heading down south for a new job, but promised next year's Dundee event was already shaping up to be a success.
Several of the readings and meetings sold out well in advance, including Saturday's event in the DC Thomson Meadowside building with Jackie magazine writers Gayle Anderson and Shona Main and Friday's launch of Michael Marra biography Arrest This Moment.
The Marra book was serialised last week in The Courier and author James Robertson hosted a reading on Friday in the Bonar Hall, accompanied by the late singer's daughter Alice.
"The vibe throughout this last week has been wonderful," Peggy said.
"The last five days have been incredibly busy and rewarding,"
"So many tickets were sold-out in advance, which was just great. The popularity of this year's festival shows the deep love people have for it and thousands of people have come through the doors and attended some terrific events.
"There has been such a variation in the type of events we have had scheduled this year. At Friday's Michael Marra book launch, we were sold out well in advance and by the end we had to heard guests out of the building, they were having such a good time and didn't want to leave.
"On Saturday, we had as many as 200 children dressed up and engrossed with our Tiger Who Came To Tea reading.
"We all feel very passionate about the Literary Festival, but when you see people attending all of the events and taking part in it, it's just wonderful and makes everyone's efforts worthwhile."
Peggy thanked all of the staff and volunteers for their efforts pulling together this year's festival.
An event connected to the festival is still to take place, with a meet-the-author event taking place at the Meadowside building in November with world renowned Tracy Beaker author Jacqueline Wilson.
The already sold-out event will take place on Saturday November  11.