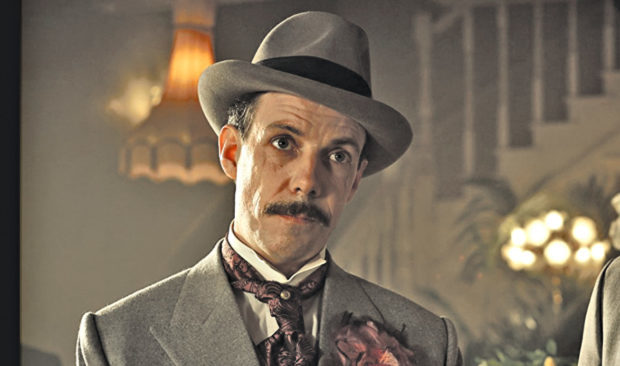 He is the rival gang leader locked in a violent struggle with Peaky Blinders hero Thomas Shelby.
However, in real life, London gangster Darby Sabini's downfall came at the hands of a more surprising opponent – a weekly newspaper owned by Courier owners the DC Thomson group.
The TV baddie's character, played by Noah Taylor, is based on a real person – Charles "Derby" Sabini.
Birmingham historian Carl Chinn, author of The Real Peaky Blinders, said: "Darby Sabini was born in north London. He was one of the leading gangsters of the time when there was lot of money to be made from extortion rackets at the race courses."
Birmingham gangs led by Billy Kimber – a character in the TV series – clashed with the London gangs and Sabini was involved in a vicious race course war in the spring and summer of 1921. A truce was declared and the Birmingham gang kept the Midlands and the north, while Sabini took over the south.
The gang war flared up again, including a shooting, which brought Sabini to the attention of the Topical Times, a weekly newspaper owned by DC Thomson which carried a high sports content.
"In 1924 the Topical Times published an article calling Sabini a gang leader. That led him to sue them, which was a big mistake," Mr Chinn said.
On the day of the action Sabini failed to appear because he could not afford the £75 cost of a solicitor and costs of £775 were awarded against him. He did not pay and bankruptcy proceedings were commenced.
Mr Chinn added: "In my opinion, after that, he had to take a back seat. The leadership was taken over by his brother Harry Boy."