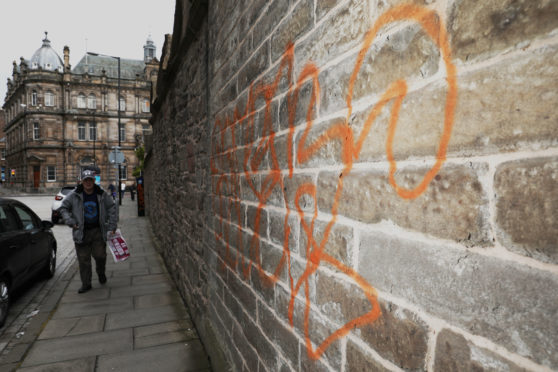 Talentless graffiti taggers have spray painted a wall bordering the city's ancient Howff graveyard.
Vandals have "tagged" a pill box and wall on Barrack Street, causing an as yet unknown amount of damage to a piece of the city's cultural heritage.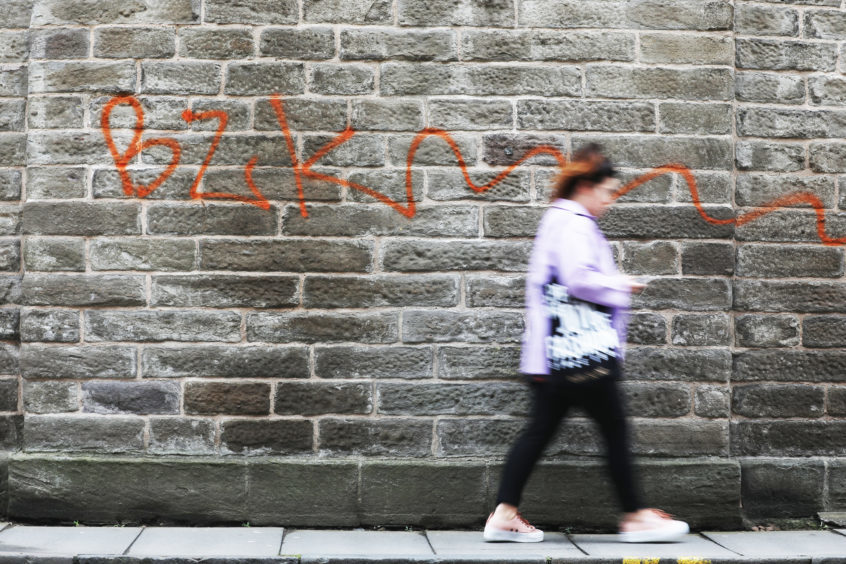 Dundee City Council has been made aware of the damage but it is too early to know whether parts of the wall which have been targeted can be easily cleaned.
The defacing comes weeks after conservation experts at Arbroath Abbey said they were unable to remove graffiti from the 12th century monument following a two-day vandalism spree in June.
In August, a headstone in the Howff was damaged, apparently by an amateur archaeologist.
Dundee Howff Conservation Group chairman Simon Goulding said it was too early to know how difficult it might be to remove the paint, but it would not simply be a case of employing a power hose.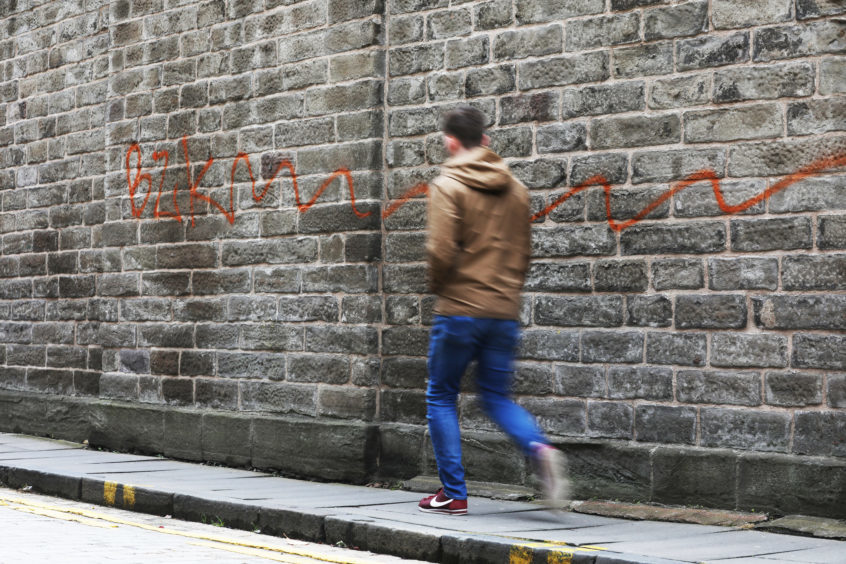 Parts of the western wall are understood to date back to the early 1600s, although it has been repaired and moved several times in its life.
Mr Goulding said: "It is never good when things of such historical importance are damaged, especially after one of the stones in the Howff was scratched earlier in the summer.
"This sort of vandalism is just mindless.
"People really need to just think about what they are doing when they carry out acts like this.
"The Howff is one of the city's most historic monuments, and now it's been damaged again.
"I will meet with the council's conservationist later this week to discuss how we can remove the paint without damaging the wall.
"It's not simply a case of using a power washer and some soap. We have to figure out how old the wall is and how not to damage it."
The damaged headstone, which dates from 1627, was found to have been dug up in the summer months, leaving it with dozens of scratches across the surface.
The cemetery, a popular site with locals and tourists, contains some of the most important collections of tombstones in Scotland, with a recent discovery thought to date as far back as the 1300s.
Specialist planning permission is needed before any digging can be carried out in the A-listed graveyard with only trained excavators allowed to do so.
In Arbroath, the vandalism daubed on the walls of the abbey has had to have been left up while experts figure out how to remove it without damaging the stonework.
Three teenage boys have been arrested and charged with damaging the old church – birthplace of the Scottish Declaration of Independence – with a report having been submitted to the Children's Reporter.