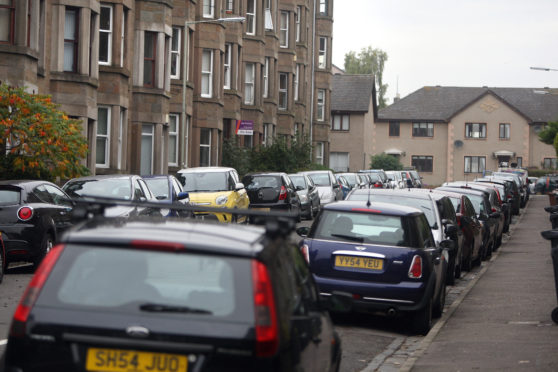 The introduction of new car parking charges into seven formerly free-to-use car parks in Dundee will "murder" local business, it has been claimed.
New car parking proposals will see charges being introduced at Roseangle, Pennycook Lane, Millers Wynd, Mid Wynd, Bellfield Street, Ryehill Lane and Union Place (north) in the West End.
The area's Liberal Democrat councillor Fraser Macpherson and community councillor Peter Menzies have slammed the changes, which were voted through at the local authority's recent annual revenue budget crunch talks.
Mr Menzies said: "This is absolutely moronic.
"The council needs to understand that we will have no business left if they carry on this way. This will murder business in the area.
"We will be taking this further, the council have not consulted us on this."
Mr Macpherson said the council had made "next to zero" progress in delivering the residents' priority parking scheme adopted in March 2018.
He said: "These parking charges will only make parking worse on-street in the West End and are ill-judged.
"The SNP administration has pushed them through and I was very disappointed to note that my amendment to stop them was not supported by any other party.
"If you introduce parking charges into local car parks before there is a proper residents' priority parking scheme in the West End, you will simply push more drivers trying to park on-street and making matters worse.
"I am hugely critical of the council's complete lack of momentum in delivering on a committee report approved a year ago to provide a residents' priority parking scheme – for parts of the West End, Maryfield Ward and Coldside Ward.
"What makes this decision even worse is that it won't even generate any income in 2019/20 given the cost of buying all the parking meters."
SNP councillor Anne Rendall, depute convener of Dundee City Council's neighbourhood services committee, said that the local authority was trying to encourage more people to walk and use public transport instead of driving.
She explained: "I, myself, got rid of my car about a year ago and walk and bus it everywhere.
"It's so much less stressful. I know that's not an option for everybody, but it will be difficult to keep everybody happy. We are trying to change behaviours, and there has to be a compromise."