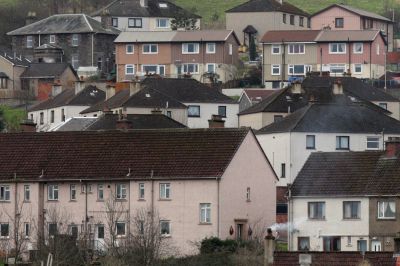 Councillors are to vote on plans to invest £8m in fire safety measures for their housing stock two-years after the Grenfell Tower blaze.
Members of Dundee City Council are to debate proposals to spend the funds on new fire and smoke detection systems to improve tenant safety next week.
The proposals come following Scottish Government consultation which saw the standard required in private rented housing extended to all homes.
Neighbourhood services convener, Councillor Kevin Cordell, said: "Tenant safety is our number one priority and this significant investment would allow us to meet our responsibilities under this new legislation.
"We will be working hard to make sure that tenants have as much information as possible before any work is carried out in their homes.
"I would urge them to help us to make these necessary improvements by responding quickly to us when we ask for access as the programme progresses.
"The council is committed to ensuring that our housing stock is safe and meets all the necessary legal requirements."
If the measures are approved each house will have at least one smoke alarm in the room most frequently used, one smoke alarm in spaces like hallways and at least one heat alarm in the kitchen.
These will also include an interface connection to the existing warden call systems in sheltered housing.
The work, if approved by the councillors on Monday, is set to be carried out over a two-year period.
Rita Smart, chairwoman of the Dundee Federation of Tenant's Associations, said: "The Federation welcomes the council's proactive approach in ensuring compliance with the new legislative requirements.
"Tenant safety is of the utmost priority and we will be working closely with the council, registered tenants organisations and tenants generally to get the message out on how important it is that tenants facilitate access to let the council carry out this essential work."
The move comes two-years after 72 people died after fire broke out in the 24-storey Grenfell Tower, in London.
Safety concerns had been raised by residents in the run up to the tower fire in which more than 70 were also injured and 223 escaped.