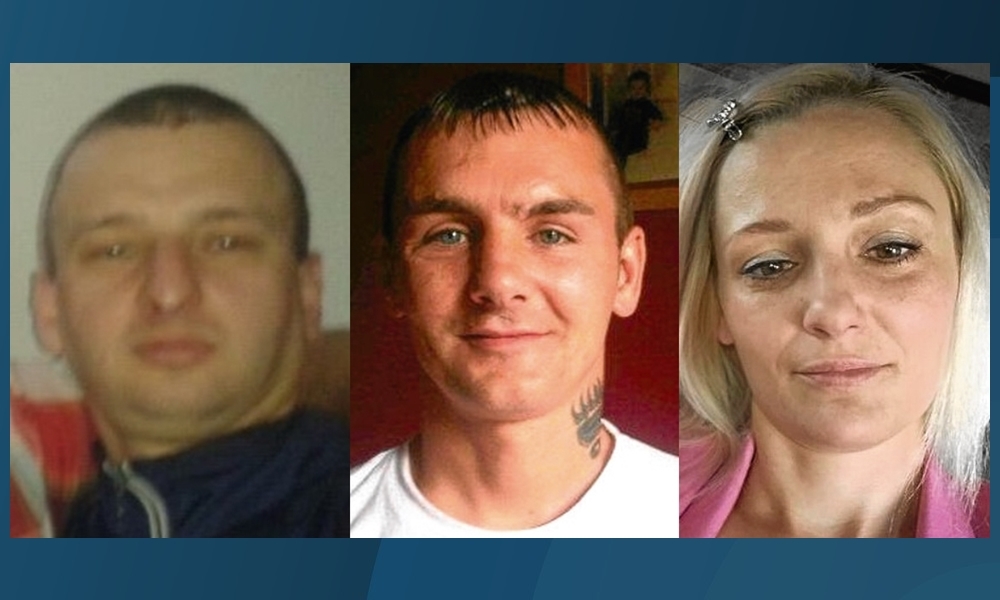 The husband of a mum-of-three murdered in a drug dealer's flat has said her "soul was stolen" by heroin.
Holly Alexander and drug dealer Ronnie Kidd were stabbed to death by Krzysztof Gadecki at a flat on Rosefield Street in December 2016.
Holly had moved to Dundee from Florida with her husband Forrest and their three children the year before.
But she became hooked on Valium shortly after arriving in Forrest's home city – where the couple ran a pizzeria – and soon graduated to heroin.
Forrest Alexander talks about his wife, who was murdered in Dundee after she became addicted to heroin.

Their full story will be shown on @WeAreSTV tonight at 8.30pm, as part of our new documentary series #FindingAFix. pic.twitter.com/cb7kALCsuA

— STV News (@STVNews) May 21, 2019
"I never ever thought I would bring Holly back to Scotland and Holly would die on the streets of Dundee," he said.
"She was beautiful; Holly was gorgeous, 5ft 6in, blonde hair, brown eyes. She had the greatest nature, she would never hurt a fly.
Krysztof Gadecki guilty of murdering Ronnie Kidd and Holly Alexander
"Holly was a homebody, she liked to cook. Anything to do with children or activities for them, she loved being a mother."
Speaking to STV for the documentary Scotland Stories: Finding a Fix Mr Alexander said he blames himself for not doing more to help Holly.
He said: "It's like her soul was stolen, like she sold her soul, she just wasn't there any more. It was like a different person,.
"Holly was no longer Holly. She took so much pride in herself, make-up, her hair, getting her nails done, the clothes that she bought, just all that went from a 10 to a one, not even a one.
"She just didn't care. She didn't care about anything, well she did care about something. She cared about getting high."
Holly walked out on her family to move in with Kidd, who was able to provide her with the drugs she craved.
"She was murdered by a desperate person doing a desperate act to feed his addiction," Forrest said.
"They were both murdered for a tiny bit of powder and a handful of pills, the bottom line. She was murdered over drugs."
He added he wished he had been able to help Holly more.
He said: "I've a lot of regrets, I think I could have done more."