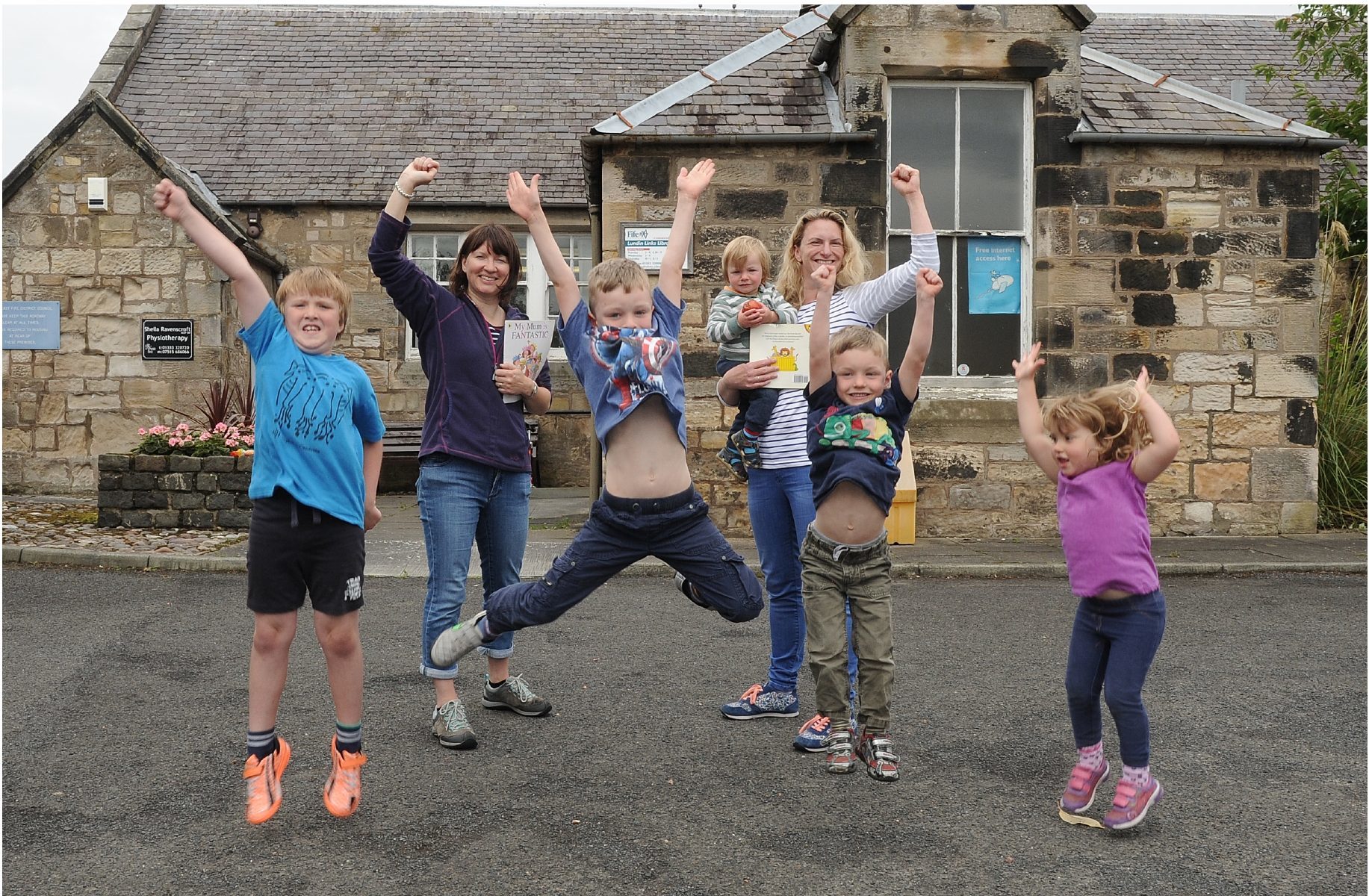 Villagers fighting to save their local libraries have won the green light to start running them themselves.
Business plans have been approved for continuation of the closure-threatened libraries in Lundin Links, Pittenweem and Kinghorn.
Arrangements are now to be made for community groups to lease the buildings before Fife Cultural Trust pulls out in March.
Discussions are continuing over proposals for three other libraries – Colinsburgh, Glenwood, in Glenrothes, and Townhill, in Dunfermline – and two competing bids for Falkland are to be decided by councillors.
There was public uproar last year when Fife Council allowed the trust to close 16 libraries, but it later gave 10 a temporary reprieve to allow alternatives to be explored.
As well as preserving book-lending and PC access locally, community groups intend to expand the services offered, including running classes and children's activities and providing tourist information.
In Lundin Links volunteers for Largo Library and Community Hub also intend to run a small café to generate income.
Spokesperson Heather Paterson said: "We are delighted at the news that Fife Council has accepted our business plan to create Largo Library and Community Hub.
"There is now lots to do and a lot of hard work needed to get up and running for next March, but with the support of the community and the great volunteers who have come forward to help we hope that this will be great new resource for Largo."
Those in Kinghorn, where it is hoped the library can be taken over earlier than March next year due to already dwindling user numbers, also plan to host specialist talks and exhibitions.
Elizabeth Whitton, of Kinghorn Library Renewed, said: "This is excellent news and we are all absolutely delighted to have made it past this important hurdle."
In Falkland both the village hall trust and Lomond Pharmacy want to take over the running of the library and their business plans will be presented to the council's executive committee in October.
Howe of Fife and Tay Coast councillor David MacDiarmid said: "I am delighted that we have two business plans that go beyond just delivering a library for Falkland.
"Whoever takes over the running of the library, I can't help feeling there is only one winner and that is the community of Falkland."
Gordon Mole, Fife Council's senior manager for business and employability, said: "We've finished the first stage of assessing business plans and are now in more detailed negotiations with organisations.
"In some cases we're starting to discuss leases and operational matters, and we're working with others to further develop the detail of their plans."