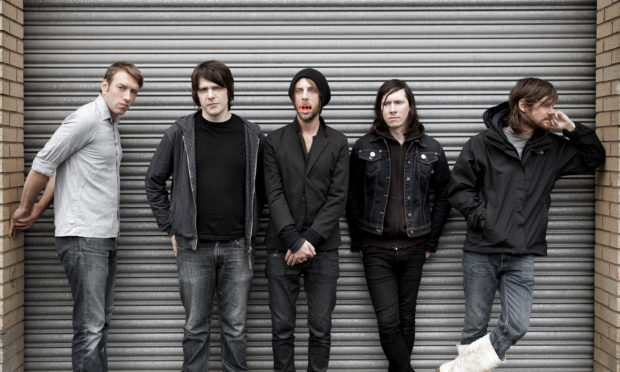 Dunfermline's expanding Outwith Festival has announced its 2019 music line up which includes headliners Idlewild, Honeyblood and William McCarthy from Augustines.
The live music day on Saturday September 7 is part of the six-day arts festival which also includes a wide-ranging programme of comedy, film, theatre, literature and family events.
Tickets for the music day, which has more than 50 acts, go on sale on Friday June 7 at www.onfife.com
The Outwith Festival has ramped up the music line up for its third event, across multiple venues.
Idlewild is one of Scotland's best-known bands and released a critically-acclaimed album, Interview Music.
Guitarist and singer-songwriter Stina Tweeddale is bringing Honeyblood to the Auld Grey Toun.
William McCarthy, who is now a solo artist, was a songwriter with New York city bands Pela and Augustines.
He is coming from Brooklyn to perform at Outwith which is taking place at PJ Molloys, Lourenzos, the Royal British Legion (Scotland), Life, Monty's. Le Menta and 1703.
Meursault are also in the line up of more than 50 acts.
The event  is organised by a partnership involving Dunfermline Delivers, Avocado Sweet, Fire Station Creative and Write Rammy.
Chris Foote, the events manager with Dunfermline Delivers, said: "This year's line up has a great blend of new bands alongside our talented Dunfermline bands such as Dancing on Tables, Moonlight Zoo, who secured a place at Hard Rock Rising, a battle of the bands in New York, and Oskar Braves.
"The music programming team has been working hard all year to finalise the line-up and venues."
Organisers of the festival, which has attracted funding from the Carnegie Dunfermline Trust, Fife Council and Fife Events Fund,  will be announcing the programmes for film, comedy, theatre and literature over the coming weeks as tickets go on sale.