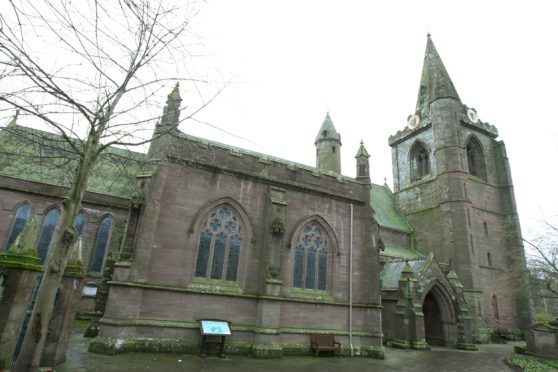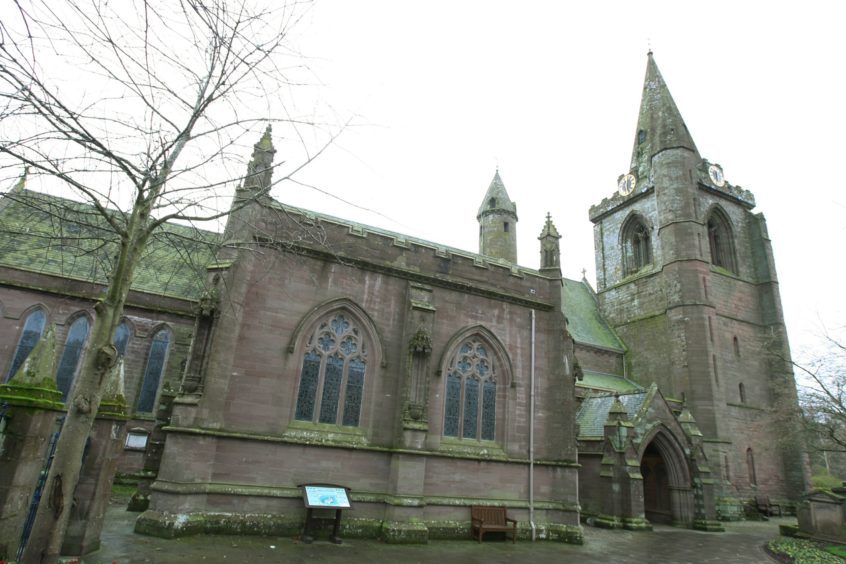 In what should have been a momentous week in the history of the burgh, Brechin has gone online to shine a light on one of the oldest buildings in Angus.
Brechin Cathedral is celebrating its 800th anniversary but the combination of coronavirus and an Angus Presbytery decision to shut the ancient building in the face of spiralling debt and a dwindling congregation, have taken the gloss off the milestone.
This week was also due to have seen the launch of a collaborative exhibition between Brechin Photographic Society, the cathedral and Angus Alive in the Townhouse museum charting the history of the landmark.
Undaunted by the turn of events, museum chiefs have put together an array of material including objects, artworks and documents from centuries past and created a podcast for the anniversary.
Museums exhibitions lead Rachel Jackson said: "There are few buildings in Angus with such a long and rich history as Brechin Cathedral, whose origins are thought to date back to the establishment of a chapel somewhere nearby by St Dubhoc or Duthoc possibly named after a Pictish king.
"By the late 800s it seems that a religious order known as the Céli Dé (or Culdees) had set up a church, and the first recorded mention is in the year 972 when King Kenneth II endowed lands to the religious community in Brechin.
"The unique round town structure still seen next to the present cathedral was built sometime around 1100 and by 1220 the priory had become a small cathedral which is the 800th anniversary we celebrate.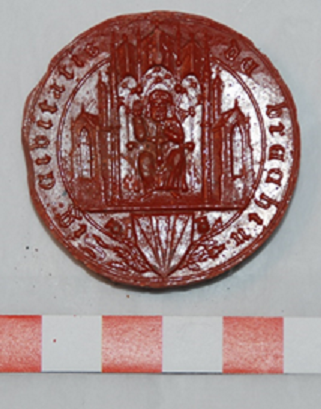 "Although disappointing for everyone that the celebrations of Brechin Cathedral's 800th year are cancelled, along with many events, we hope to encourage virtual visitors to connect through our online exhibition."
Objects which will feature in the online displays on Angus Alive social media include seals from the chapter of Brechin Cathedral and Papal Bulla of Pope Alexander IV used on correspondence and found in Brechin – an official identification of authenticity from one sender to another.
Rachel added: "There is also a rare fragment of a breviary, a songbook from Brechin Cathedral dated c. 1200-1299, which was uncovered during conservation."
Containing Latin text and musical score, it was used for celebrating the feast of the the Virgin Mary in the Cathedral and was discovered by archive staff when the Brechin Shoemaker Incorporation minute book was sent for conservation.
Another unique items is a note written by DD Black, author of the History of Brechin in 1864, which describes the placing of a sealed container or time capsule in the foundations of the renovated building almost 25 years earlier.
The cathedral's closure was agreed by Angus Presbytery earlier this year following the collapse of a merger plan with Gardner Memorial in Brechin.