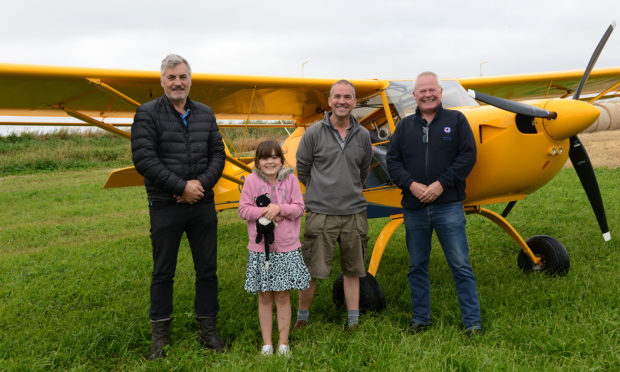 A momentous touchdown has taken place on a strip of Angus farmland more than a century after the site forged its place in British aviation history.
In February 1913, the field at Upper Dysart, a few miles south of Montrose was the early base for what would become the nation's first operational military air station.
Flyer Charles James Burke spotted the site after a gruelling 13-day journey north from Hampshire in search of a location to home the aircraft of No. 2 Squadron Royal Flying Corps.
The HQ proved temporary and the squadron moved to a low-lying site at Broomfield in Montrose soon afterwards but locally-born pilot Martin Petrie has relived that inaugural arrival by becoming the first pilot to land at the original location after a gap of more than 107 years.
More used to flying the likes of Boeing 737s in his job ferrying UK sunseekers to holiday destinations with TUI, 46-year-old Martin said it had been a special moment to make the Upper Dysart landing, with eight-year-old daughter Lucy beside him as a passenger in his two-seater Eurofox plane.
The seed of the flight idea was sown during lockdown when he approached Neil Werninck of the internationally-renowned Montrose Air Station Heritage Centre , who put Martin in touch with Upper Dysart farmer Andrew Stirling.
"I grew up in Montrose and my parents still live on the edge of the town so I've always been interested in the area's aviation heritage," said Chester-based Martin.
"Andrew couldn't have been more helpful and enthusiastic about the whole thing, and it just went from there.
"It meant a lot to me with my interest in the heritage of the area to be able to do it."
He and Lucy made the three-hour journey from Sleap airfield in Shropshire and landed at another farm strip near Montrose before Martin carried out a recce of the site for the historic landing the following morning, watched by the Stirling family and MAHSC chairman Stuart Archibald.
Farmer Andrew admitted the event had fuelled a new interest in aviation and he plans to keep the landing strip in place on the historic site.
"The squadron was here for around six months before it moved down to Broomfield, but to think that someone had landed again on that very first site is an exciting story for Montrose and Angus," he said.
"The piece of ground was a set-aside scenario, but we're hoping to have some other ideas to mark the significance of this historic site and I'd be very happy if we were to see other small planes landing from time to time."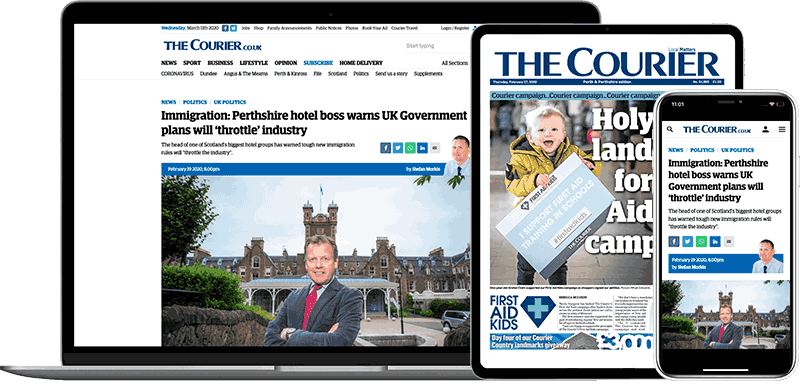 Help support quality local journalism … become a digital subscriber to The Courier
For as little as £5.99 a month you can access all of our content, including Premium articles.
Subscribe