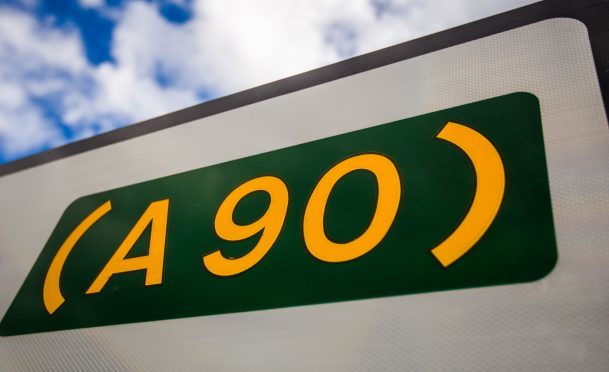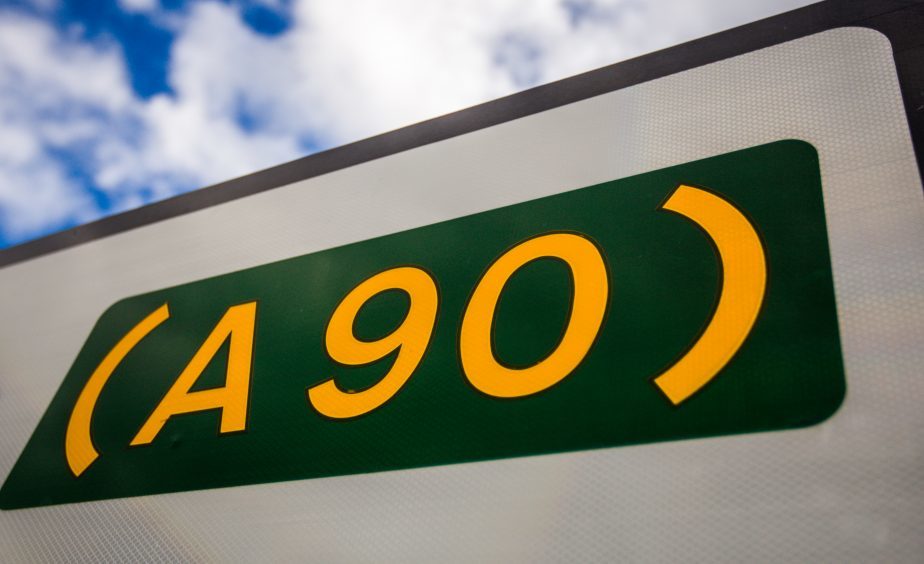 A Mearns digger driver has spoken of his brush with death after a dramatic A90 smash this week.
The man's 18-tonne machine was turned 90 degrees on the busy A90 near Brechin in the darkness of late Wednesday afternoon after being struck by a lorry on the southbound carriageway.
Emergency services rushed to the scene and the 48-year-old digger driver is now recovering at home, still in agony but glad to be around to tell the tale.
Police investigations into the accident are continuing and it remains a possibility that the Volvo 360 digger will be written off because of the damage it sustained after being rammed from behind as it travelled towards Brechin.
The digger driver, a long-time employee of a north east construction firm, said he was travelling at around 20 miles per hour towards the Keithock junction when disaster struck — and he believes the way the excavator is built possibly saved his life.
The man, who asked not to be named, said his vehicle had double roof beacons operating and LED rear lights on at the time.
"I was driving up the road — the machine can do 25 mph but it's an uphill so it was probably 20 to 22 mph — and there was just a bang and I was being shoved by the lorry.
"I was left at 90 degrees to the road, looking into the field and the back of the machine was facing the road.
"I just sat there wondering what had happened. Only one lorry was involved, but then a second one stopped to protect the accident scene."
Dashcam footage from the second truck is thought to have captured the moment of impact as the truck ploughed into the digger.
The digger driver's thoughts then turned to the fate of the lorry driver and he added: "The front of the lorry was all caved in and I was more concerned about him, I thought he may be trapped."
Fortunately, neither of the drivers suffered serious injury, but after being checked over at the scene by paramedics, the digger driver later went to A&E in Aberdeen and remains off work on a course of strong painkillers.
"The painkillers are helping, but I'm still in absolute agony," he added.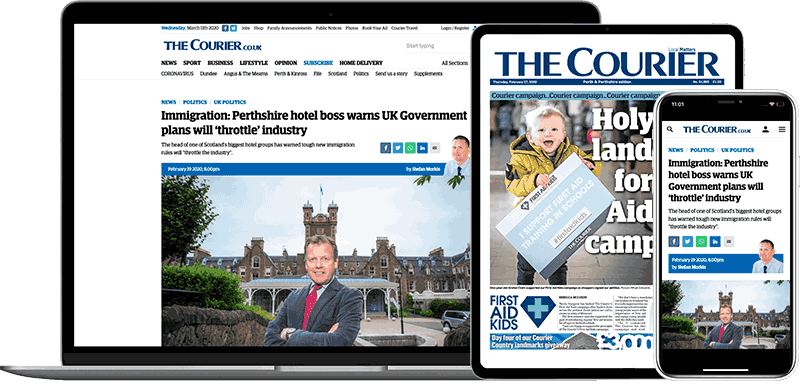 Help support quality local journalism … become a digital subscriber to The Courier
For as little as £5.99 a month you can access all of our content, including Premium articles.
Subscribe