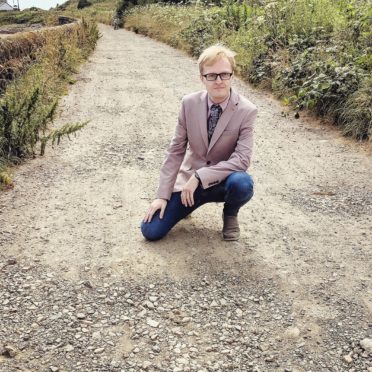 A coastal path along a dismantled Mearns railway line could be restored to its former glory.
Some of the route linking the coastal communities of Inverbervie and St Cyrus is in a poor condition and in parts the surface has eroded altogether.
A steering group has now been set up to explore ways to finance the project and talks are at an advanced stage.
Karen Kennedy who is leading the Local Walking Steering Group said: "The coastal path from Inverbervie through to St Cyrus is one of outstanding beauty and heritage.
"It is found on several websites because it is an established walk.
"We want to restore the path so it is accessible to more walkers, local or visitors who can then share the exhilarating experience and take refreshments in the interlinking villages en-route."
Mearns SNP councillor, Leigh Wilson, has been involved in helping guide the group in terms of strategy and direction.
He said: "The coastal path is a local treasure with some of the most picturesque views in the north-east.
"The path from Bervie to Gourdon has been resurfaced and it is a wonderful asset.
"I remember the path before the work was done and it was almost unwalkable after spells of heavy rain, so what we have now is really ideal.
"It has also opened up access to people of all degrees of mobility.
"The next step of the project is an ambition to resurface the Gourdon to Johnshaven path.
"I know there are some land ownership issues so we will have to consider creative solutions but with the spirit of the community behind this I am confident that we can achieve our goals."
The path follows the traces of the old railway network.
The line, opened in 1865, was discontinued as part of the Beeching review and the last journey was made on the track in May 1966.
Community groups have already started raising money to promote the walk and a wooden train has recently been installed at the Lower Park in Gourdon, in recognition of the historical significance of the path.
Conversations have been held with potential funders and members of the steering group are hopeful they can access the funding required.
Mr Wilson continued: "The funding hasn't been guaranteed yet – more discussions are to be had before anything can be confirmed.
"What I am confident of though is that the more people we get to lend their support to this project, the greater weight the project will carry.
"Tourism is key to the progress of the Mearns and if this project reaches fruition it will unlock its potential."