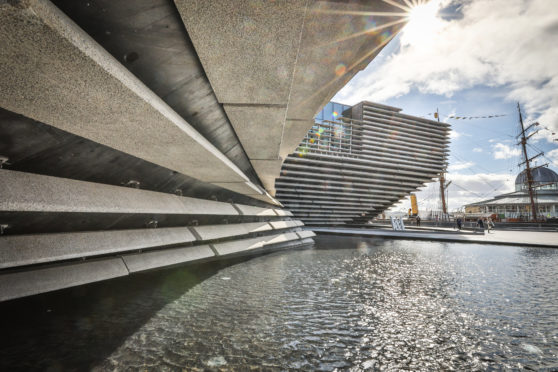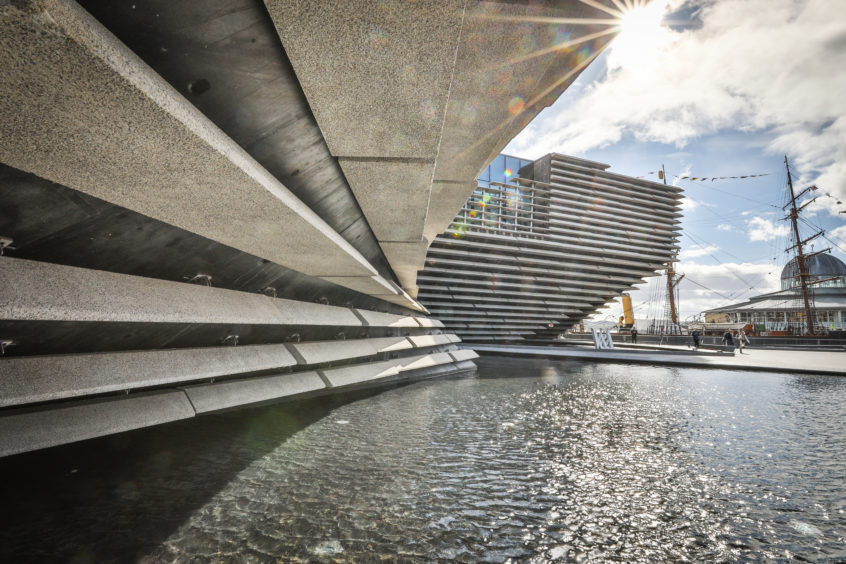 V&A Dundee needs to bring in £10 million in private funding over the next five years in order to "sustain" its success.
The waterfront museum, which was opened just over a year ago, is currently recruiting a major gifts manager who will be responsible for sourcing at least £2 million a year from private backers.
The landmark, which cost £80 million to build, will receive £1 million a per year for the next nine years from the Scottish Government to help meet running costs.
According to the job advert, the successful candidate will be responsible for securing money from "high net-worth individuals".
It states: "V&A Dundee is a charity and we have recently set out to raise approximately £10 million over five years from private sources to sustain the successful operation of the museum.
"The Philanthropy & Partnerships (P&P) team are responsible for delivering this income by working with individuals, corporates, trusts and foundations and through various annual giving programmes to secure support by demonstrating the value and impact of V&A Dundee. "
The advert says the museum can financial backers a range of incentives, including partnerships and official sponsorship as well as individual and corporate membership schemes.
The job specification adds: "This role will maximise income to V&A Dundee by securing and sustaining financial support for the museum from high net-worth individuals.
"The post-holder will develop relationships with and solicit major gifts from individuals in order to meet agreed fundraising targets, ensuring sustained charitable giving and donors' deepening association with V&A Dundee."
Since opening in September 2018, the museum has welcomed more than 830,000 visitors in its first year, 330,000 more than originally estimated.
It is estimated to have delivered a £23 million boost to Scotland's economy in its first year, supporting more than 600 full-time jobs.
Although it was originally expected to cost £45 million, the cost of building the museum eventually rose to more than £80 million.
The Scottish Government contributed more than half of the cost of construction  – more htan £37 million in total.
The Heritage Lottery Fund put in £12.5m, Creative Scotland £4.5m and the Dundee Waterfront Project £4m.
Dundee City Council has contributed about £6.5m and the UK government £5m.
Private fundraising raised £15 million.
Museum director Philip Long said: "V&A Dundee is a charity which needs to raise income annually through fundraising. Donations help the museum achieve its most innovative and valuable work.
"This can include free learning programmes to engage people of all ages in creative design, commissions of new work to support emerging talent and research projects helping increase knowledge of the designed world.
"We are grateful to those who have supported the realisation of the museum and those already supporting our ongoing work.
"Whether it's through donations, membership or volunteering, support is vital in continuing to develop programmes that inspire and enrich generations to come."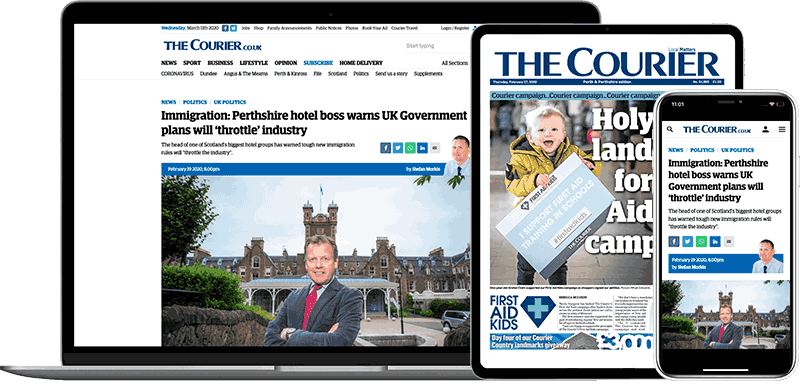 Help support quality local journalism … become a digital subscriber to The Courier
For as little as £5.99 a month you can access all of our content, including Premium articles.
Subscribe