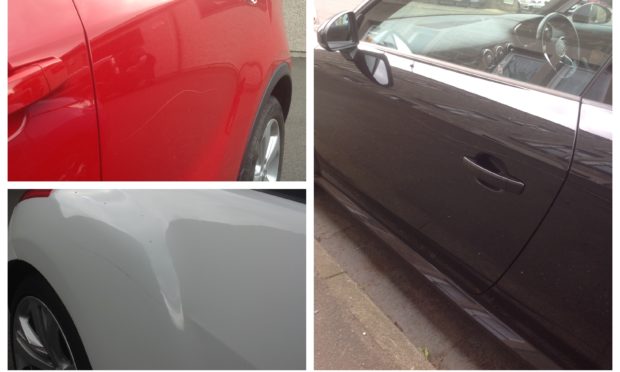 A pensioner who faced accusations he deliberately vandalised 21 cars in one area of Dundee has been told he will no longer face prosecution.
Robert Clark, 71, had been charged with damaging the parked vehicles over a period of three months from April to August this year in Stobswell.
He had been ordered to stand trial after an appearance at Dundee Sheriff Court but prosecutors have made a U-turn and now say there is insufficient evidence to proceed.
Local police officers had been inundated with complaints from workers and residents who said they had discovered scratches to their automobiles.
CCTV footage of damage being carried out by a man was analysed with numerous victim statements gathered.
Officers thanked the public at the time for helping them with their investigation into the damage, the value of which was thought to have been in the thousands.
Mr Clark was alleged to have damaged the vehicles by scratching their paint at locations including Baxter Park Terrace, Morgan Street, Morgan Place, Cardean Street, Dura Street and Erskine Street.
Audi, BMW and Mercedes-Benz are among the models of vehicle he is alleged to have damaged.
He had plead not guilty and was granted bail.
Among those who complained to police were two funeral directors at James Ashton and Son based on Cardean Street.
Jamie Anderson appealed for help after his car was vandalised.
A car belonging to his colleague Gavin Reilly was also scratched on several occasions.
Mr Anderson said hearing nobody would be prosecuted for the damage was disheartening.
He said: "I'm disappointed and frustrated that whoever is responsible for the mindless acts… hasn't yet been made accountable.
"It hasn't happened again recently, so hopefully it remains that way."
A spokesperson for the Crown Office said: "The Procurator Fiscal received a report concerning a 71-year-old man in connection with incidents between April and August 2019.
"After careful consideration of the facts and circumstances, it was decided there was insufficient evidence in law to take criminal proceedings at this time.
"The Crown reserves the right to proceed in the future should further evidence become available."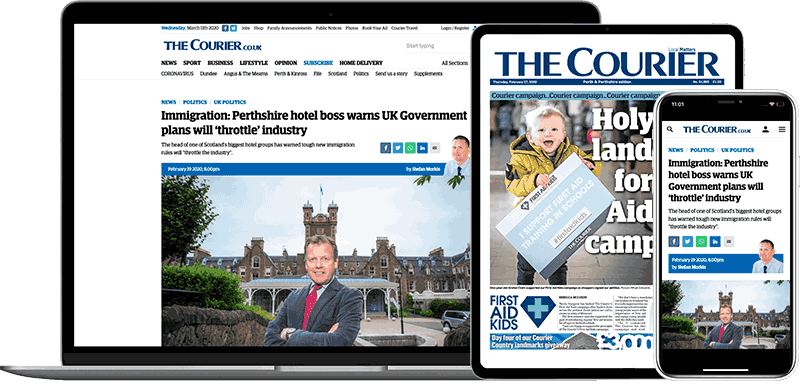 Help support quality local journalism … become a digital subscriber to The Courier
For as little as £5.99 a month you can access all of our content, including Premium articles.
Subscribe