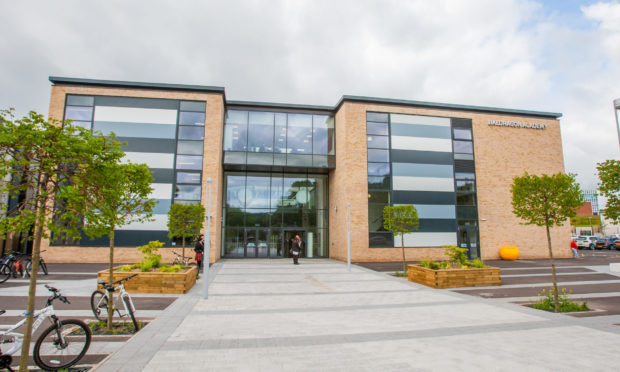 State-of-the-art schools could be opened to the Dundee public as soon as January, despite concerns about coronavirus spreading.
Proposals for school buildings to be used as community hubs, providing sport, leisure and library services, will take a step forward after councillors agreed to begin consultation this week.
Staff of affected schools and community centres, as well as trade unions, charities and community groups, will be consulted in the coming months.
Under the proposals, facilities including libraries and support services will be provided in school buildings, as well as opening gym halls to local sport groups.
If the plan gets the green light, a trial will be held between January and April. It will see all facilities provided at Kirkton Community Centre moved to Baldragon and St Paul's academies.
However, concerns have been raised more people mixing in school buildings will accelerate the spread of coronavirus.
At a meeting of Dundee City Council's policy and resources committee this week, opposition councillors lost a vote to delay the consultation.
East End Scottish Labour councillor Margaret Richardson said: "Given we're in a coronavirus crisis which is likely to continue for quite a while and a huge amount of effort has been put in place to make school staff and pupils safe, is this the right time to be looking at increasing footfall in schools?
"These times are unprecedented and what we are living with could last another year or three.
"We're going to have whole sections of the population, particularly older people who use libraries a lot, will be fearful of entering a school.
"It will be hard enough getting them to a library, trying to get them into a school will be nigh on impossible."
Council leader and committee convener John Alexander pointed out councillors were only asked to approve a consultation and the trial will not begin without further approval.
Andrea Calder, the council's head of chief executive's services, said: "We are well aware that coronavirus may mean this needs to be delayed but the point of this is to start a discussion to see what the model would look like.
"We wouldn't do anything to put schools being fully operational at risk."
A report for the committee said if the community hub plan goes ahead, £55,000 will be needed for upgrades to the two schools but £123,126 would be saved in annual costs of running Kirkton Community Centre.
The long-term future of the Derwent Avenue centre has not yet been agreed.
Concerns were also raised about a lack of staff consultation but Mr Alexander and council officers assured trade union representatives this will happen in the coming months.
Michael Charlton, who represented the GMB union at the meeting, said: "We would be opening up schools to the general public and I don't see a serious look [in the report] at the health, safety and wellbeing of staff.
"There has been no consultation with staff, it has come out of the blue."