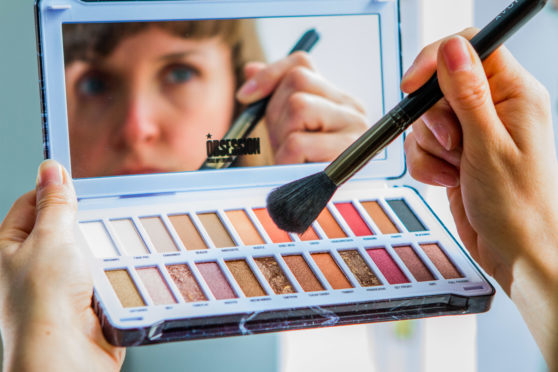 Make-up featuring sexually-themed names is to be pulled from the shelves following a public outcry.
Last week The Courier revealed eye shadow in the Obsession Obsessive range being sold by Boots contained colours with names like "foreplay", "safeword" and "homewrecker".
The names were only written on the inside of the box, which led to one Angus father mistakenly buying a set for his teenage daughter.
Other names for shades in the palette included "dealer", "Instafamous" and "Vape".
Lipstick in the range was being sold for pocket money-friendly £5 and shades were given names including "Booty call" and "dominatrix".
Boots said last week names would be changed in future kits.
However, manufacturers Revolution London said they will pull the make-up from the shelves immediately and that future sets will no longer have such risque names.
A spokeswoman for the firm said: "Obsession is a new brand. While we were experimenting with our personality, we know we haven't always got things quite right and some of our shade names need work.
"This is something we're addressing and fixing as a priority as new products launch and we will not repeat these shades names, or genre of shade names, in future.
"However, we also want to act now. We are committed to listening to our customers and reacting to feedback at speed.
"This complaint has made us accelerate our plan and we will remove this product, Obsessive Eyes, from stores and online with immediate effect."
Scottish Conservative MSP Bill Bowman said the names could encourage "inappropriate" behaviour amongst teenage girls.
Charity Zero Tolerance said the names contributed to the "barrage of sexist marketing" faced by women.