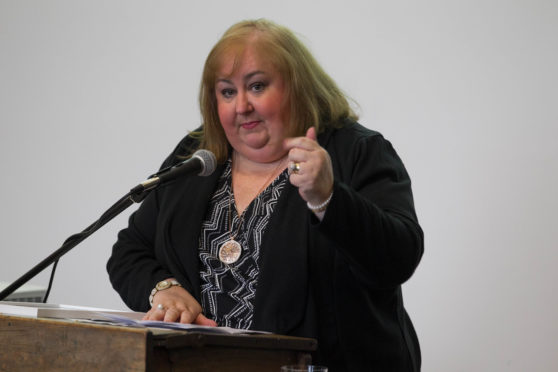 A leading Monifieth campaigner says she is "absolutely delighted" after a new report called for Scottish children to be given greater protection against "inhuman" and "degrading" treatment.
The report, by the Children and Young People's Commissioner Scotland (CYPCS) James Adamson, said current national guidelines on restraint and seclusion in schools fall short, leaving the practices "largely unmonitored" by councils.
Beth Morrison launched an eight-year campaign against the restraint use when her disabled son came home from Kingspark School with bruises in 2010.
Her campaign included a petition to Holyrood, which won government backing and support from children's charities.
Mr Adamson's report found inconsistencies between councils in the way incidents are reported, making it "impractical, if not impossible" to know how many incidents take place each year.
He called on the Scottish Government to produce national policies and guidance to bring consistency and ensure children are protected from rights breaches, adding: "Restraint and seclusion should only ever be used as a last resort to prevent harm, not as a means of behaviour management."
Ms Morrison, who was named among the Saltire Society's 10 Outstanding Women of Scotland in October, said she was "really proud" her years of effort had led to the recommendations.
"I'm absolutely delighted," she said.
"I have been campaigning for eight long years on this issue, so I am extremely grateful to the Scottish Parliamentary Petitions Committee and the Children's Commissioner for this report and trust that moving forward, we truly will get it right for every child, including our most vulnerable."
The report defines restraint as "holding a child or young person to restrict their movement", which includes mechanical restraints (eg wheelchair straps) except those used during the course of normal activities or transportation (e.g seatbelts or wheelchair harnesses).
Seclusion is defined as "the confinement of a child, without their consent, by shutting them alone in a room or other area which they are prevented from leaving".
Ms Morrison said while campaigning she had been contacted by 605 families whose children have been subjected to the "barbaric use" of restraint and seclusion.
She added: "My next goal is to campaign for a change in the law.
"It's not surprising that families feel their disabled children have been completely discriminated against, not just in school, but by those organisations who are supposed to uphold our children's human rights (like the GTCS) and by the Criminal Justice System.
"Every single door we knocked on was closed."
A Scottish Government spokesperson said it will "fully consider" the report's recommendations, adding: "We are committed to ensuring the safety and wellbeing of all children and young people, with each council responsible for the care, safety and welfare of pupils in school.
"National guidance is clear that physical intervention, physical restraint and supported isolation should only ever be used as a last resort, when in the best interests of the child and never for disciplinary purposes.
"Every intervention should be carefully monitored and reviewed."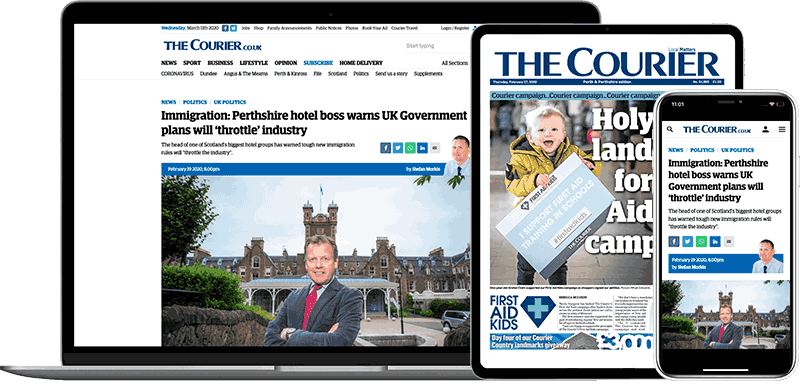 Help support quality local journalism … become a digital subscriber to The Courier
For as little as £5.99 a month you can access all of our content, including Premium articles.
Subscribe