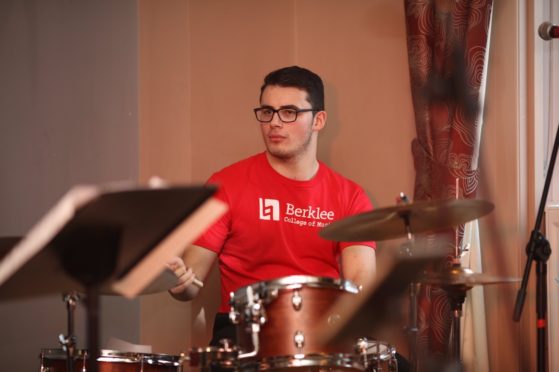 An autistic Tayside teenage drummer is in a race against time with just three weeks left to raise £8,000 so he can attend a top music college.
Ciaran Roberts-Osterberg, 19, has won a scholarship to study for a Bachelor's Degree in music performance (drum set) at Berklee College of Music, in Boston, America.
The stumbling block is that the Broughty Ferry teen needs £57,000 to cover his first year's fees and, with just under a month to go, he is still £8,000 short.
If he fails to find the missing amount then he will not be able to apply for a student visa to go to America for the four year course.
Christina Roberts-Osterberg, the teen's mother, said: "We've managed to raise £50,000 since April last year so to miss out by £8,000 would be heartbreaking.
"We have only got about three weeks to raise the money and so we are really in a race against time.
"He only started playing music when he was 14 but Berklee were so impressed by his playing that they thought he had started when he was five.
"Berklee don't normally defer but if we were still short then we could ask if they would consider deferring until January or September next year.
A former pupil at Grove Academy, in Broughty Ferry, Ciaran's entry into music came via bullying.
Despite being a massive fan of Jazz and, in particular, Ella Fitzgerald, he had never picked an instrument up until five years ago.
While at the school a teacher advised him to go to the music room in order to avoid his tormentors during lunch time.
It was here that his natural ability was spotted by a music teacher who told his mother that he was very talented.
Christina added: "I've seen Ciaran feeling unhappy and that he didn't fit in. Being accepted at Berklee is probably the first time that he has been consistently happy in his life."
Many high profile supporters have backed the fundraising bid including Scottish author Ian Rankin who had donated £500 and Steve Garratt, of the Black Crows, who gave £150.
Ciaran is a big fan of Grammy-award winner, Berklee alumini and one of the world's top drummers Antonio Sanchez.
He has written a personal letter of recommendation for Ciaran to go alongside the fundraising.
To donate visit www.uk.gofundme.com/against-all-odds-accepted-to-uni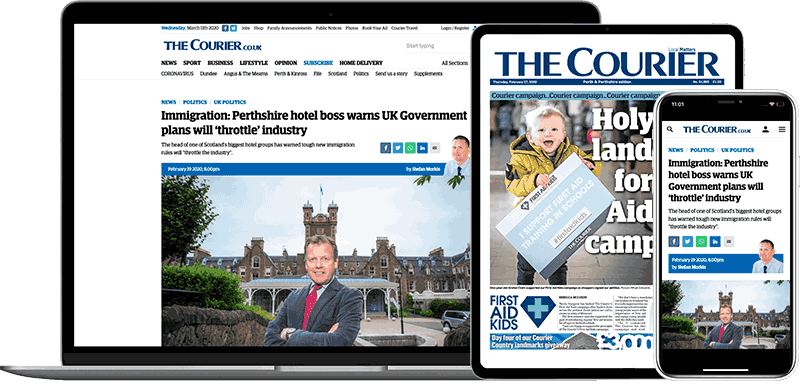 Help support quality local journalism … become a digital subscriber to The Courier
For as little as £5.99 a month you can access all of our content, including Premium articles.
Subscribe