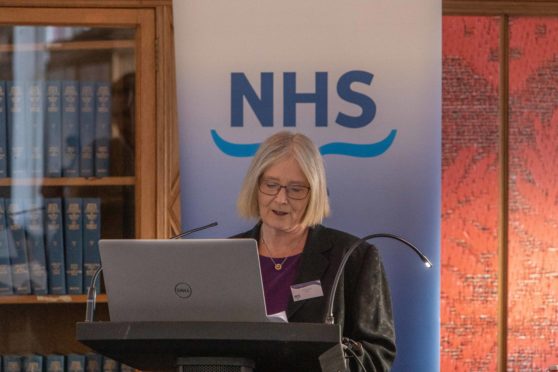 An anonymous donor has gifted £500,000 to NHS Fife in what has been described as a breathtaking act of generosity.
The benefactor made the donation to Fife Health Board Endowment Fund – a charity funding initiatives to benefit patients – with the wish that the sum be used immediately to provide additional support for patients and the healthcare staff working tirelessly to care for them amid the coronavirus pandemic.
NHS Fife chairwoman Tricia Marwick, who also chairs Fife Health Board Endowment Fund, said some of the total would be used to purchase mobile phones and tablets to allow Covid-19 patients to stay in touch with relatives.
The endowment fund's board of trustees held an online meeting on Friday to discuss how to put the cash boost to best use, and how it could be used to leave a lasting legacy in the treatment of Covid-19 over the longer term.
Announcements detailing how the total will be spent are expected to be made in the coming weeks.
Mrs Marwick said she "nearly cried" when she heard about the "incredible" donation.
She said: "This is a breathtaking act of generosity and will make such a difference to patients in Fife, and the healthcare staff working tirelessly to care for them.
I nearly cried when I heard about this incredible donation to support NHS staff and patients through the Coronavirus crisis. The Endowment fund have already made the decision to purchase iPads and phones to help patients keep in touch with their loved ones. More to follow. https://t.co/S7BiITImlp

— Tricia Marwick (@TriciaMarwick) April 17, 2020
"From the outset of this pandemic we have sought to support patients and staff in any way that we can. This donation will enable us to expand this support much further at a time when it is needed most.
"The generosity of local people, whether from individuals or local businesses, has been overwhelming. We are blown away by the support we have received, and continue to receive. This support has been very much appreciated by our healthcare staff and provided great comfort as they go about providing the best care they can for local people here in Fife."
Fife Health Board Endowment Fund is funded entirely through donations and supports programmes aimed at health improvement and disease prevention.
It is separate to Fife Health Board and its monies cannot be used to provide core health services. In the last five years, the fund has allocated over £4 million towards its charitable objectives.
Those wishing to donate can specify exactly how they wish their donation to be used, such as for research purposes, to purchase a specific piece of equipment or to benefit a particular ward or department.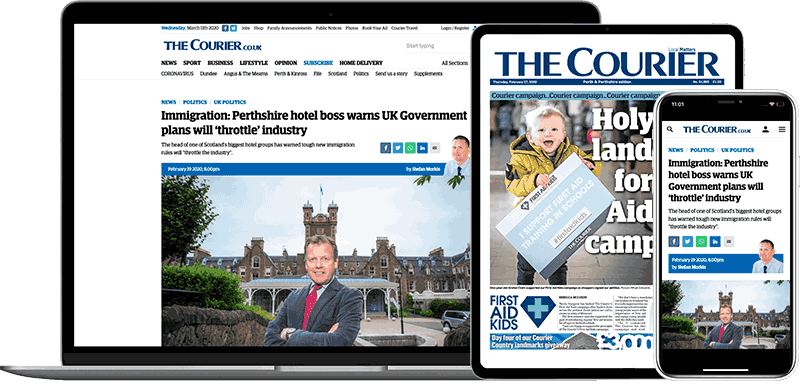 Help support quality local journalism … become a digital subscriber to The Courier
For as little as £5.99 a month you can access all of our content, including Premium articles.
Subscribe