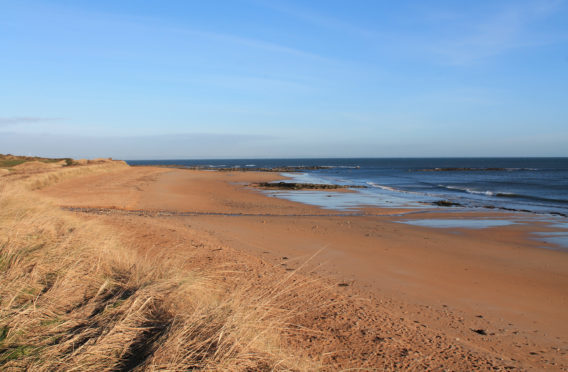 Police in Tayside and Fife have reopened five cold cases spanning almost five decades in a new bid to shed new light on the identities of victims.
The discovery of bodies or body parts in Kingsbarns, Tayport, Dundee, Glencarse and Broughty Ferry, dating back as far as the early 70s, are among 21 investigations across Scotland being re-examined by the UK Missing Person Unit to mark Missing Persons Week.
Detectives hope someone will recognise the descriptions of the people in question and provide closure for any living family or friends.
The earliest Fife case details a woman, thought to be around 60 years old, who was found on the foreshore at Kingsbarns on June 8, 1971.
Described as of medium build, the woman was between 4ft 8in and 5ft tall, and had no teeth or evidence of having worn dentures.
A post-mortem found two burr holes in her skull above and behind each ear as a result of surgery.
More information is known about the second Fife case, a man aged between 20 and 30, of medium build and around 5ft 8in tall, who was found in the River Tay at Tayport on August 3, 1984.
Police believe he may have been dead for between two to three weeks and may have been to the Open Golf Championship, which had been held in St Andrews in the middle of July that year.
The victim had short dark brown hair, only one testicle, and was wearing a brown zip up jerkin with 'Yorkers' labels.
He had also been wearing a white shirt, a 'St Michael' label vest with an orange pattern, black striped socks and brown leather slip-on shoes.
Conversely, very little is known about the Dundee case, which involved the discovery of a person's right foot in a shoe washed ashore on June 4, 1985.
Police do not know if the body part was from a man or a woman and estimate an age range of between 20 and 60, although the shoe was a 'Clarks Nature-Trek' brown lace-up which had a motif of a hiker on the sole.
Decomposed remains of a man in his early 60s were found on the bank of the River Tay at Glencarse on June 24, 1989, and his identity also continues to stump investigators.
It is believed he may have been wearing a white or fawn coloured jumper, and brown or black 'Falmers' make trousers.
Meanwhile, the most recent local case dates back to March 20, 2007, when a partial left lower leg washed ashore at Broughty Ferry beach.
Police believe the remains, understood to be from a male aged between 16 and 25, had been in the water for "months rather than weeks".
The victim had been wearing size nine 'Reebok' trainers and black 'Umbro' socks.
Anyone who thinks they have any information which may help identify any of the people involved should contact police or visit www.missingpersons.police.uk online.