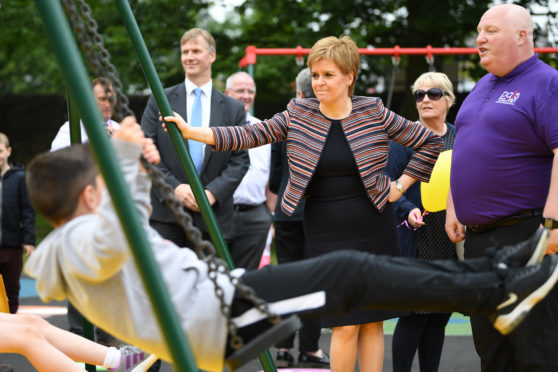 The first all inclusive play park in Scotland has been officially opened by the First Minister Nicola Sturgeon.
Hundreds of excited children and their parents attended the event in Dunfermline's Pittencrieff Park yesterday afternoon.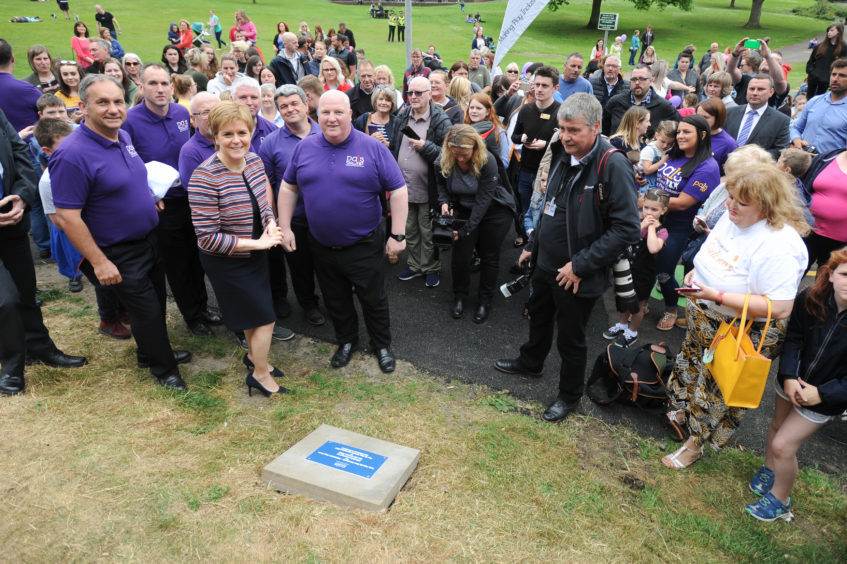 The £200,000 project was set up by charity Play As One Scotland who set about making a play area which was suitable for both disabled and able-bodied children.
A host of different activities are now open to the general public including a Pendulum Swing, Darwin Unit climbing frame and a wheelchair trampoline.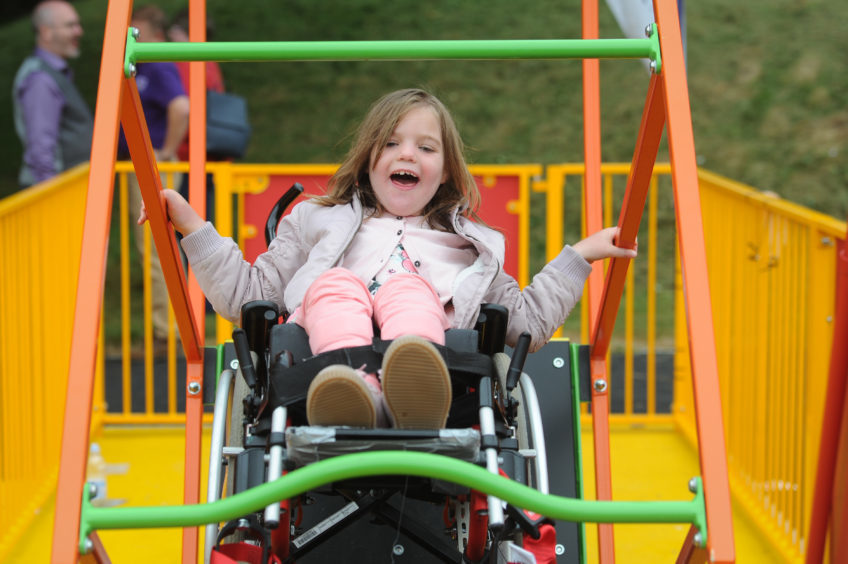 One Fife mum who came along to the grand opening was Karen Lessells whose daughter Jessica is wheelchair-bound after being born with a rare brain condition.
The 43-year-old told how it was heartwarming to see the youngster, who has Dysgenesis of the Corpus Callosum, being able to play in a park with other children.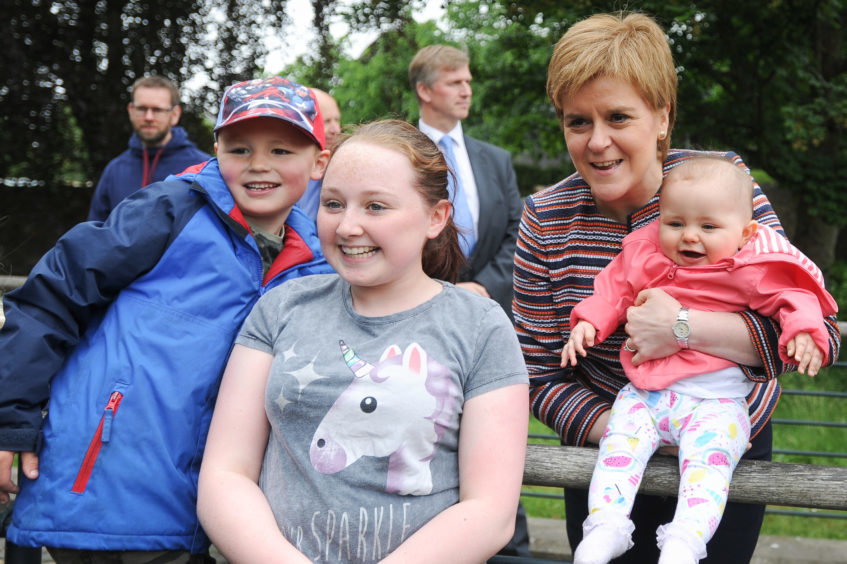 She said: "When she was younger we could put her in the wee baby swings but she's too big for that now.
"We've been really excited about this coming. She's loving it. It's just lovely to be able to come with our friends and have something that she can do.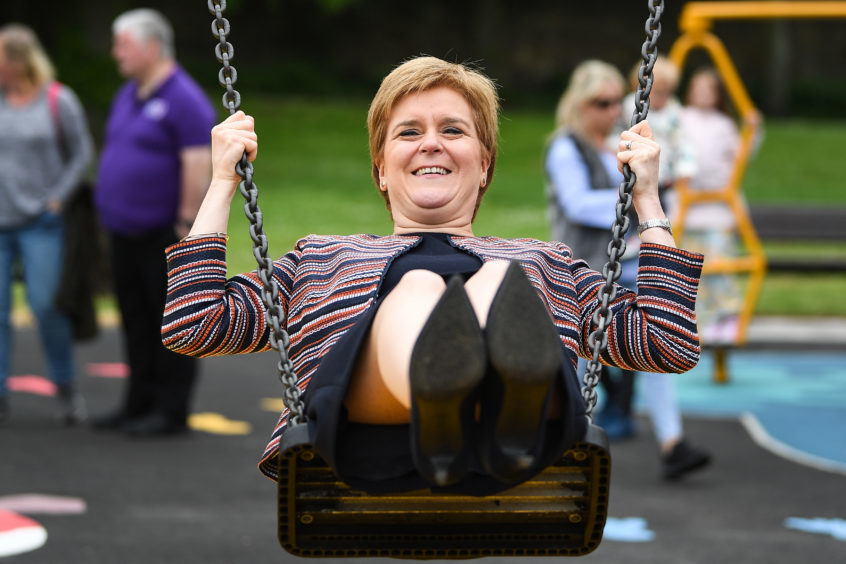 "When our friends who don't have kids in wheelchairs ask us to go to the park, we've often said no because there's no point as there's nothing there that she can do.
"She likes to watch the other children but it's not the same. But this new park now gives us a lot more options."
Fife family's plea for safe place for four-year-old Jessica to sleep
Brian Rodger, chairman of Play As One Scotland, told how the charity was inspired to set up the playground and hope to build more all-inclusive play areas.
He said: "The idea came about was one of our trustees came here before the park was developed.
"There was a family who had a disabled child and two other siblings. The siblings were running about the disabled one was happy but he wasn't included in anything.
"There was nothing here for them. We felt that kids should be able to play together properly regardless of any disability.
"If you can get them to play together at a young age, then later on it saves them from being picked on or told they're too different.
"It stops exclusion. Inclusion is what we want and that's why we decide that we were going to raise money for a playpark for all children.
"We've got an electronic sensory area which is the first of its kind in Scotland. It makes noises, changes colour and has five separate games on it.
"It's very good for autistic kids because it allows them to get the touch stimulation. We also have a sensory garden which was developed with autistic children in mind.
"We've got a swing exclusively for children and people in wheelchairs as well as a roundabout which allows people in wheelchairs to go on with their able-bodied friends."
Mr Rodger told how the project was paid for through tireless fundraising and kind donations from various organisations including Fife Council.
Provost Jim Leishman welcomed the opening and said it was truly special to see the children beaming as they tested out the new equipment.
He said he was proud to see the children playing on the wheelchair swing which was funded by the Mary Leishman Foundation in memory of his late wife.