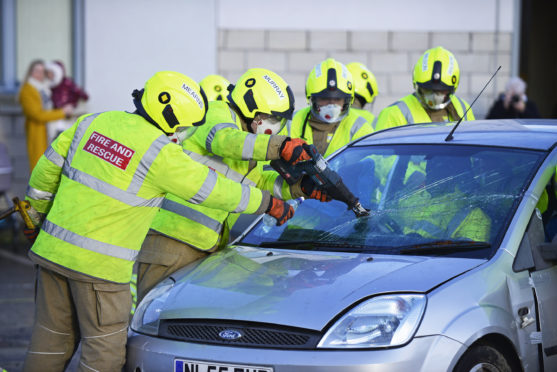 A fire crew in rural Perthshire has launched an urgent appeal for more volunteer firefighters as it continues to operate with only five crew members.
Kinloch Rannoch Fire Station is operating with less than half the regular number, which means residents in the area often have to rely on crews from other areas, such as Pitlochry.
This issue has been ongoing for more than a year, with Aberfeldy residents blaming a shortage of local firefighters for a blaze that destroyed two flats in the town.
Scottish Fire and Rescue Service crew commander James Black has served the community in his role as volunteer firefighter for almost 25 years.
He said: "On a good day, we are 45 minutes away from the nearest station.
"The commitment is difficult and people do need to realise the level of commitment required before they apply.
"But for me, being there for the community and doing my bit because I can is very important."
Volunteer firefighters carry out a range of duties, such as responding to incidents including fires and road traffic collisions.
Their work also includes prevention efforts to highlight the dangers of deliberate fire setting.
The volunteers work in domestic settings, for example by installing free smoke detectors.
Mr Black spoke of the importance of these preventative measures.
He said: "One of the incidents which helps highlight the importance of the work we do took place at a house we had recently fitted a smoke detector in.
"On that occasion, we attended a house fire at the property and realised we had recently carried out a home fire safety visit and installed the detector
"The detector saved the owner and the house."
The Scottish Fire and Rescue Service says it is keen to welcome people from a diverse range of backgrounds as volunteer firefighters.
Mr Black added: "I'd say to anyone who is considering becoming a volunteer firefighter to visit their local station, meet the crew and speak with them.
"We're here to help and if you decide to join then you won't regret it."
Anyone interested in volunteering at the Kinloch Rannoch fire station should contact James Black on james.black@firescotland.gov.uk.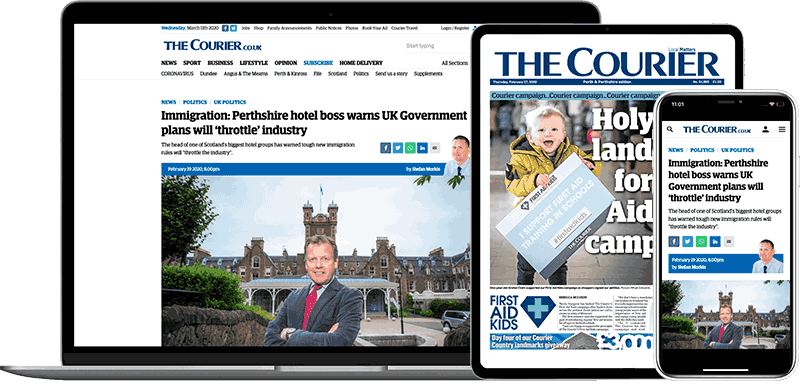 Help support quality local journalism … become a digital subscriber to The Courier
For as little as £5.99 a month you can access all of our content, including Premium articles.
Subscribe