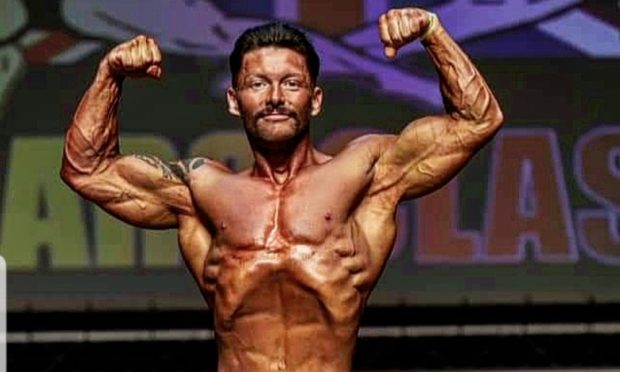 A Perth bodybuilder will represent the United Kingdom in an international contest just months after he came close to giving up due to an on-stage anxiety attack.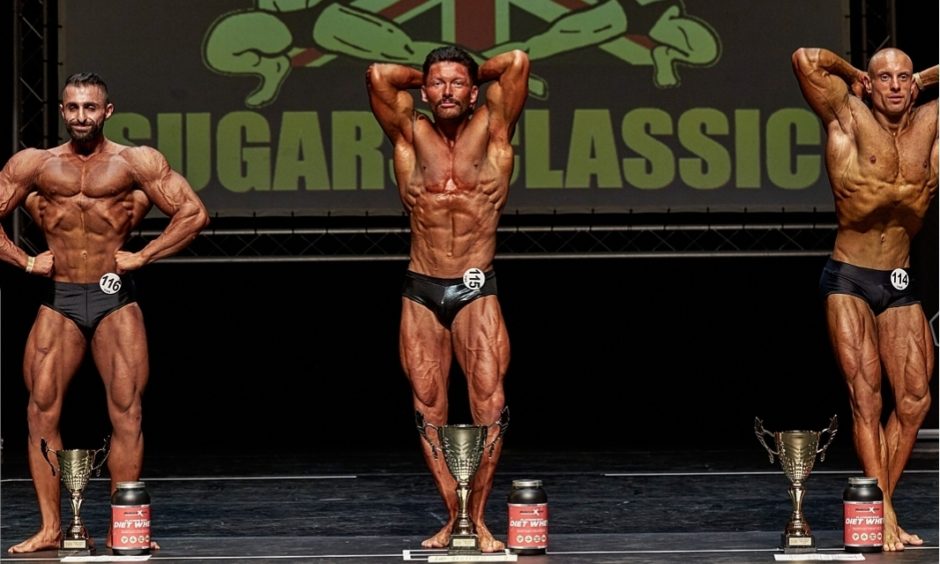 Dane McGregor thought he had ruined his chances in future competitions after breaking down at the UK Bodybuilding Fitness Federation (UKBFF) British finals in October.
Following encouragement from friends he decided to continue for one more month in a Movember-inspired move.
The campaign involves men growing a moustache during November to raise awareness of male mental health issues. Dane sported a Freddie Mercury-style moustache as he took to the stage in Leicester earlier this month, posing to the Queen hit Bohemian Rhapsody.
To his surprise he won the contest and was given the chance to compete in the Arnold's Classic in Seville next autumn.
The 30-year-old, who is about to start a new job as a sales consultant, said: "This year I have tried to qualify for it on two separate occasions – I won the Scottish Championships but the judges didn't deem me of sufficient quality (to qualify for Barcelona).
"I went to the British finals to try and qualify again but I had an anxiety attack on stage and didn't place.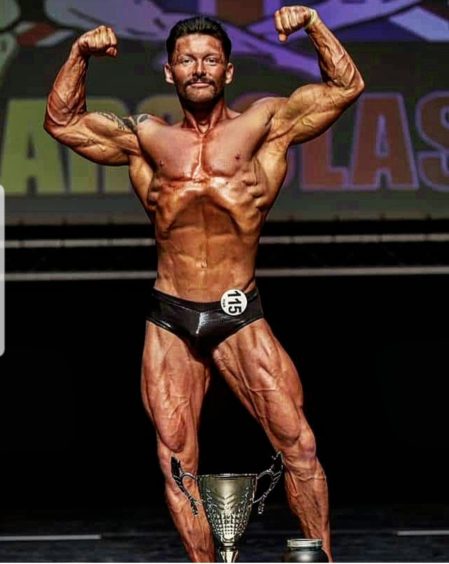 "I got to the final 10 but then it was like my body was on fire and I couldn't breathe. I got all sweaty, which isn't a good look because your fake tan starts running and you look like you've been covered in varnish.
"I wanted to give up there and then but the Movember campaign pushed me to give it another month."
He said he was "ecstatic" with the result at Leicester. "It's the best thing that's ever happened to me with regard to body building."
In qualifying for the Seville competition, which takes place in September next year, Dane will have the chance to meet Arnold Schwarzenegger, after whom the contest is named.
Dane's on-stage anxiety attack is not the first time his bodybuilding career has been under threat.
Last year the former rugby player soldiered on through the pain after tearing a muscle in his leg at the Physical Culture Association (PCA) UK competition in Hull.
Bodybuilding competitors are judged on muscular appearance, symmetry, balance and body proportion.
The athletes are also scored on tan, on-stage etiquette, hair style and general appearance.