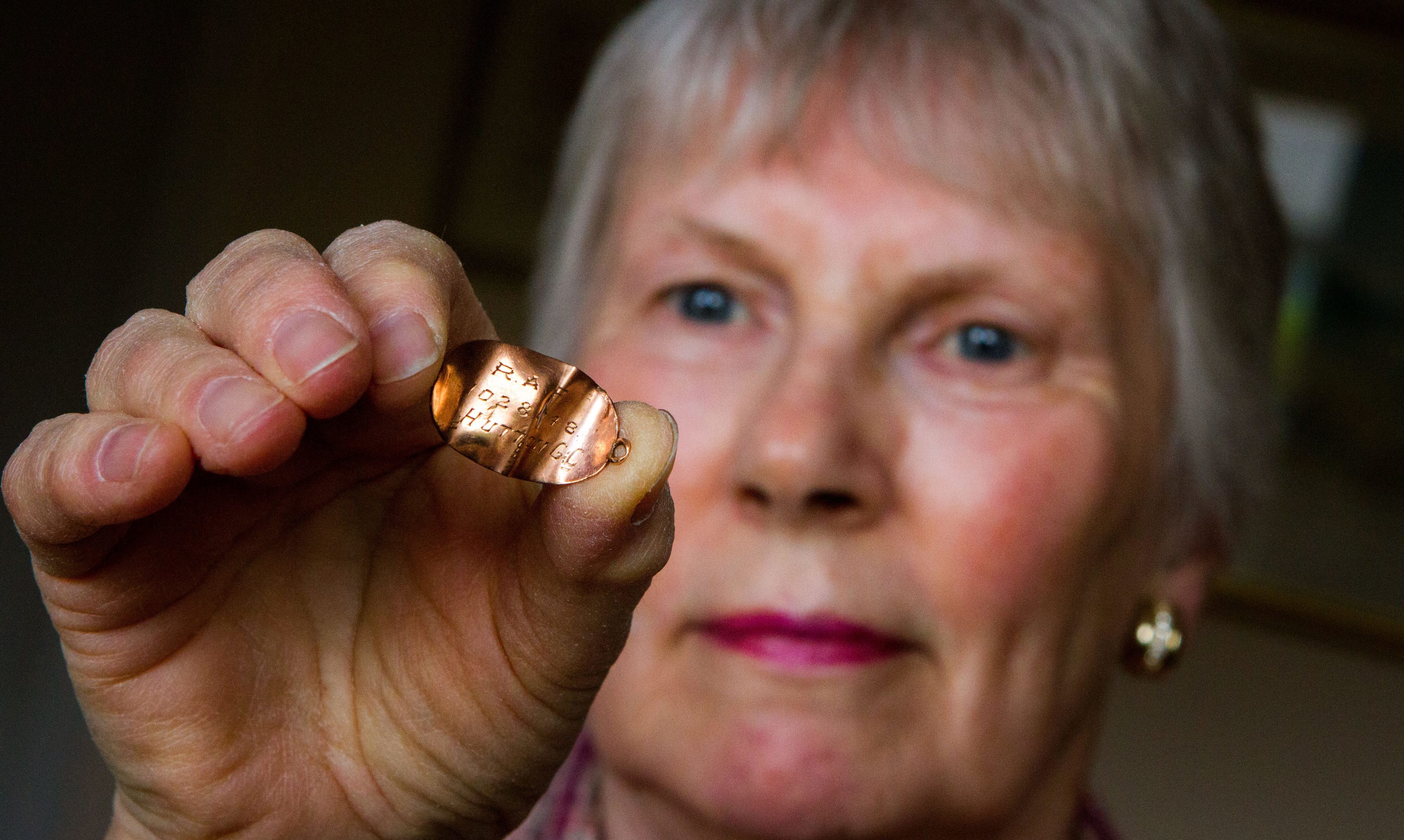 A Blairgowrie woman has been reunited with a family member's wartime ID tag more than 70 years after he crashed and died on his way to a bombing raid over Germany.
George Cairns Hutton was just 34 when his Short Stirling plane crashed in Holland just two and a half hours after setting off from RAF Mildenhall in Suffolk in June 1943.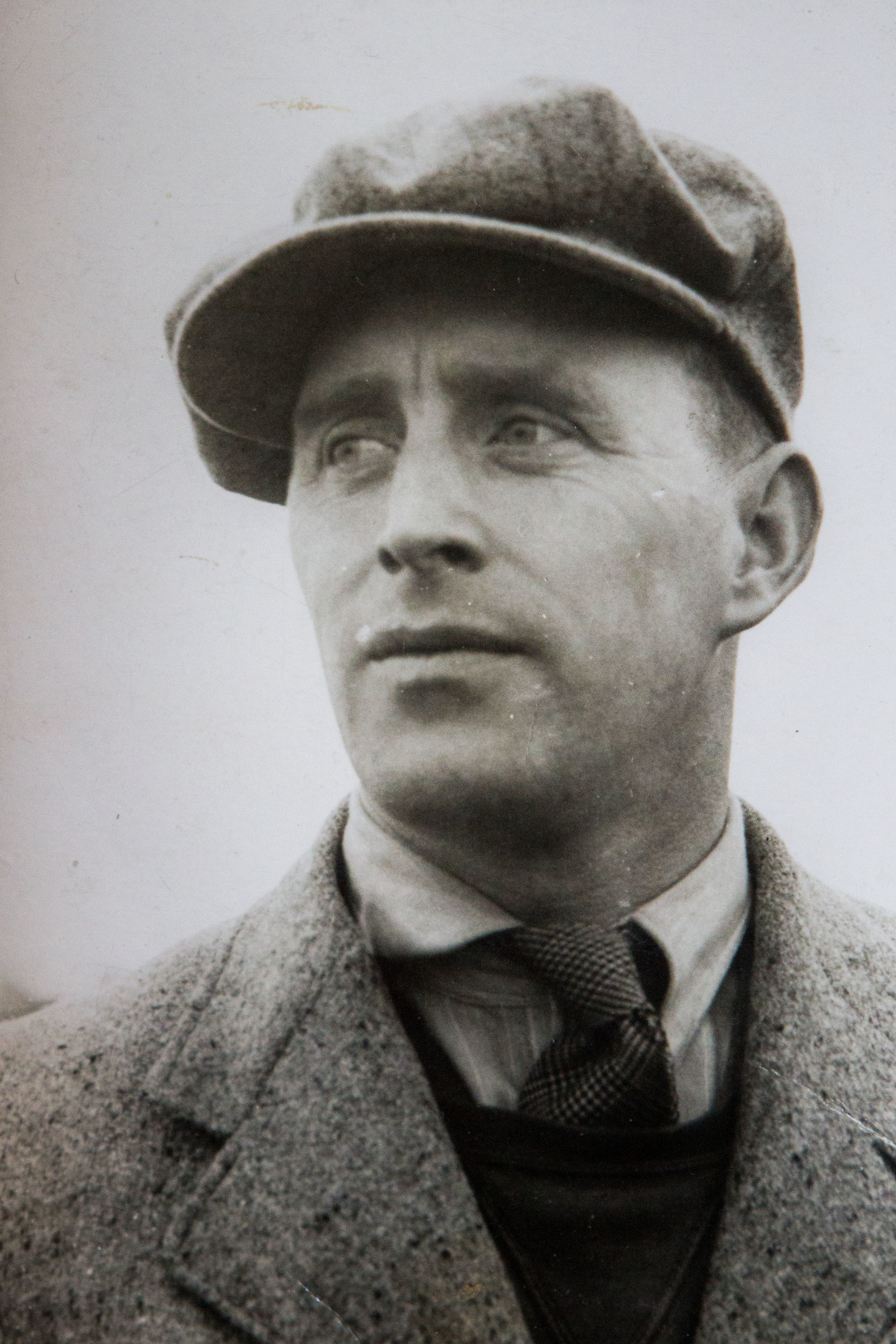 The aircraft set off from the UK at 11.30pm and was shot out of the sky over Holland by a German plane at 2.07am. All seven crewmen were killed.
The wreckage was cleared by a group of Dutchmen, one of whom found George's identity tag.
Now, almost 73 years after his death, the tiny metal disk has been handed to the daughter of his cousin.
Maureen Irvine said: "It was the Dutch Army's recovery and identification team who were trying to trace the next of kin on behalf of a Dutch lady called Elly Zwaansdijk.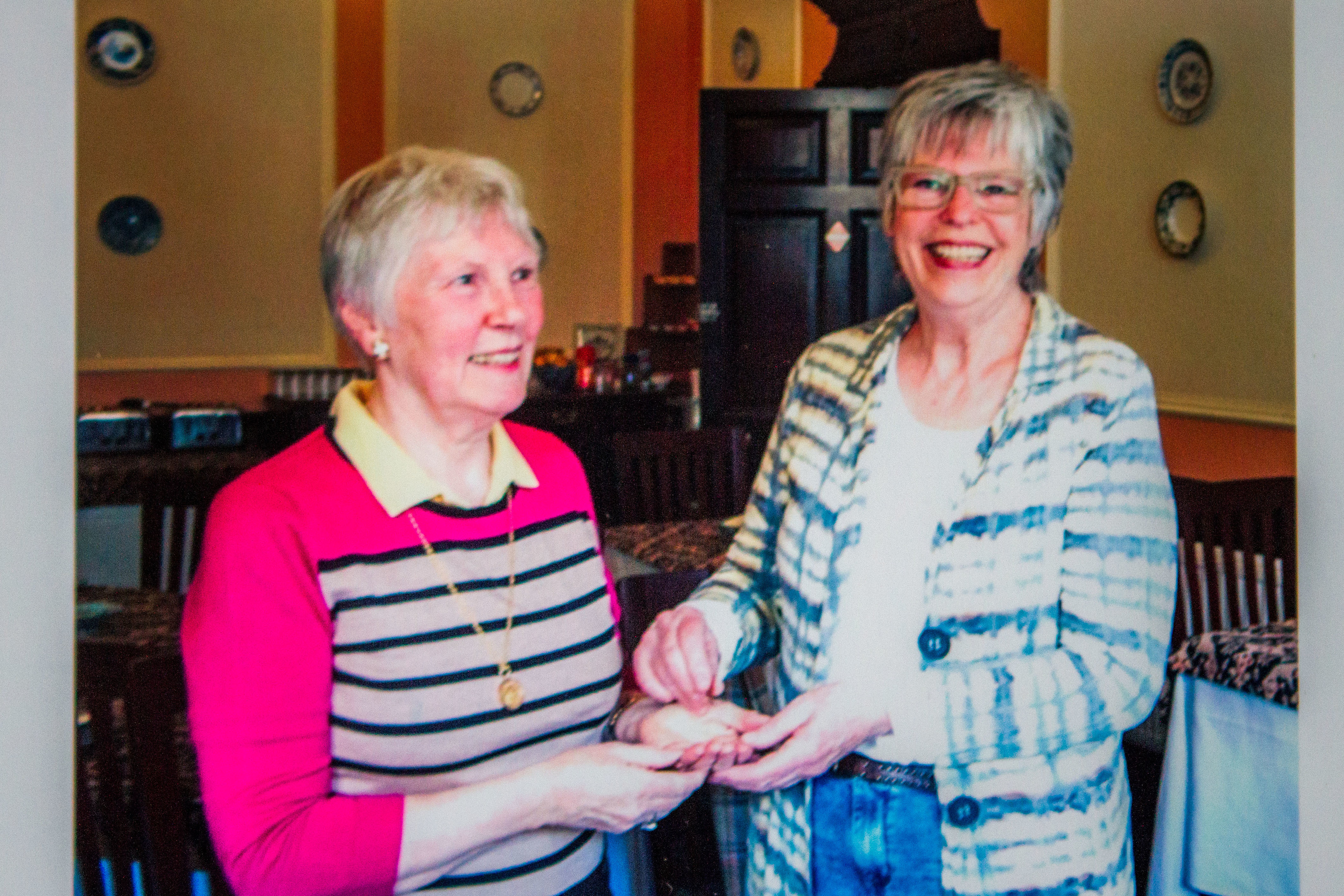 "Her father had been part of a working party which cleared the crash site in 1943. The site was south of Apeldoorn.
"Elly's father found an identity tag with the name George C Hutton on one side. She promised her father she would personally return it to his family.
"They have been looking for years for somebody who was next of kin and that led them to me. He was my mother's cousin."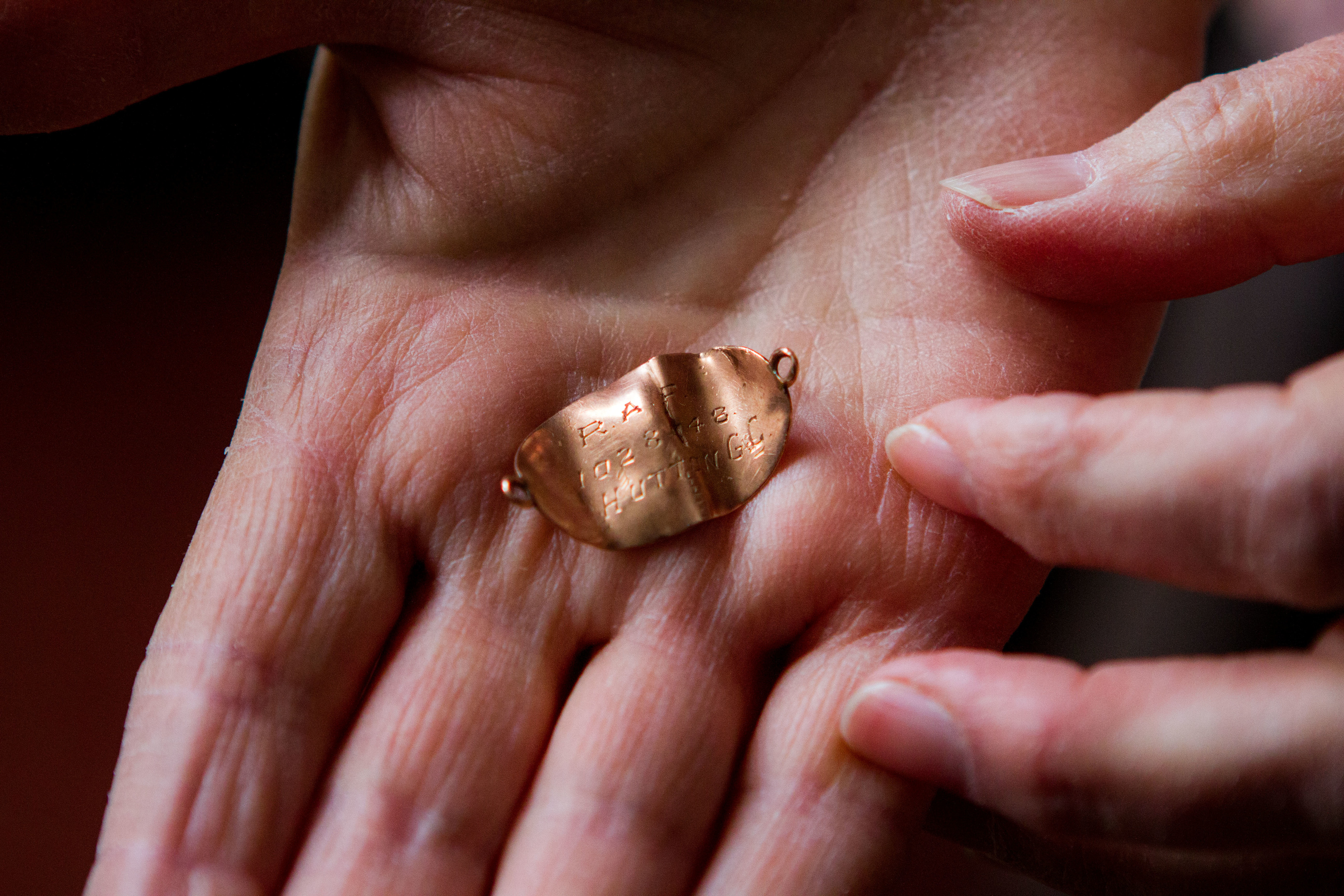 Elly and Maureen recently met to hand over the tag.
Maureen said: "Elly and her two daughters came over to Edinburgh and we met and she passed over the tag. It was quite heart-warming.
"They had gone to the cemetery where the crew is buried, Ede general cemetery, which is near Otterloo, and put roses down and took photographs to bring to me – which was really nice.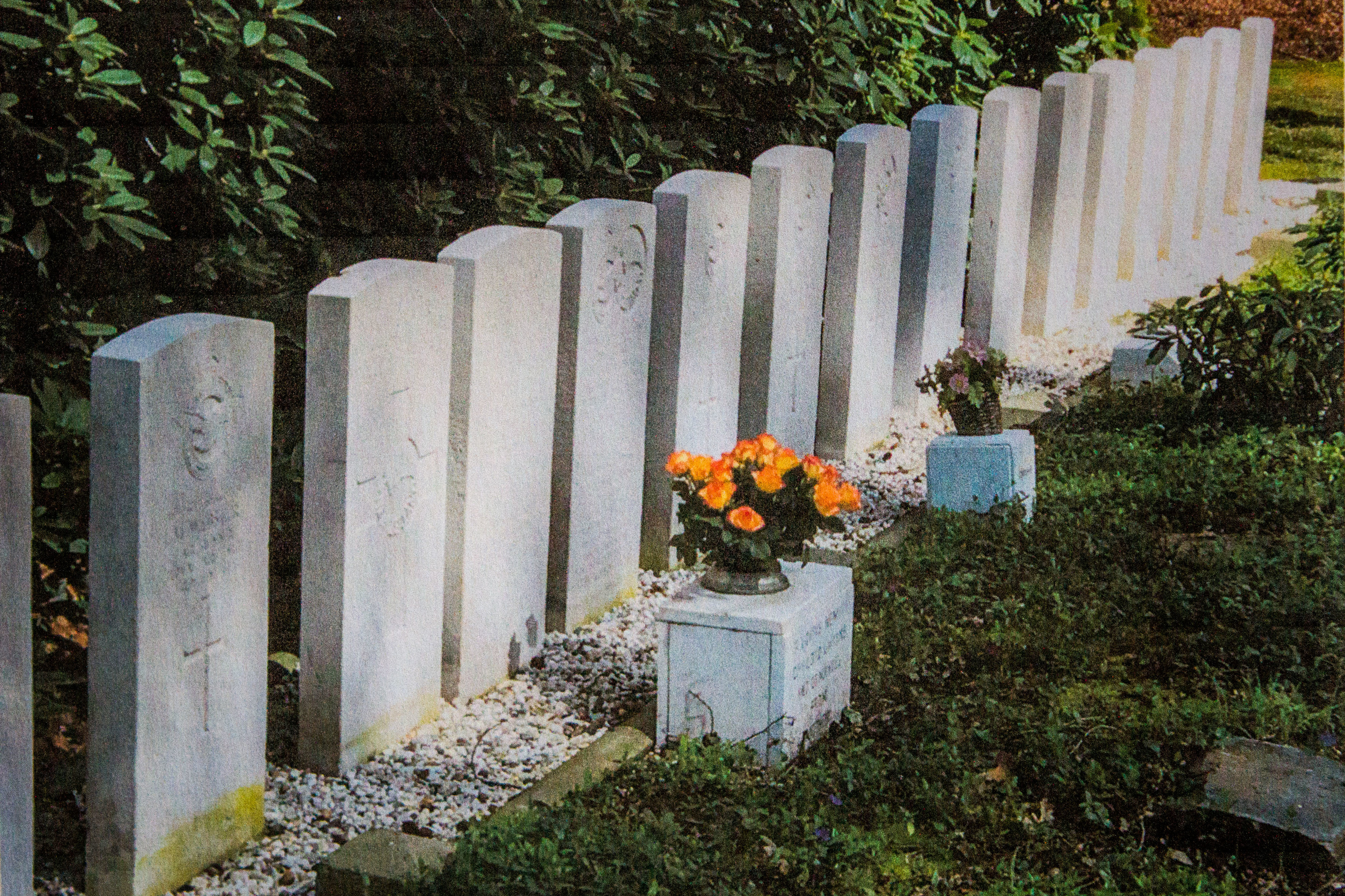 "It was quite emotional because she had been looking for years and years."
George, who was born in Fife in 1908, was a golfer at Leven Thistle golf club and became a professional at Hooton in Cheshire before joining the RAF in 1939.
The youngest son of Philip Hutton and Jessie Cairns, George had two brothers and a sister, who all died childless.