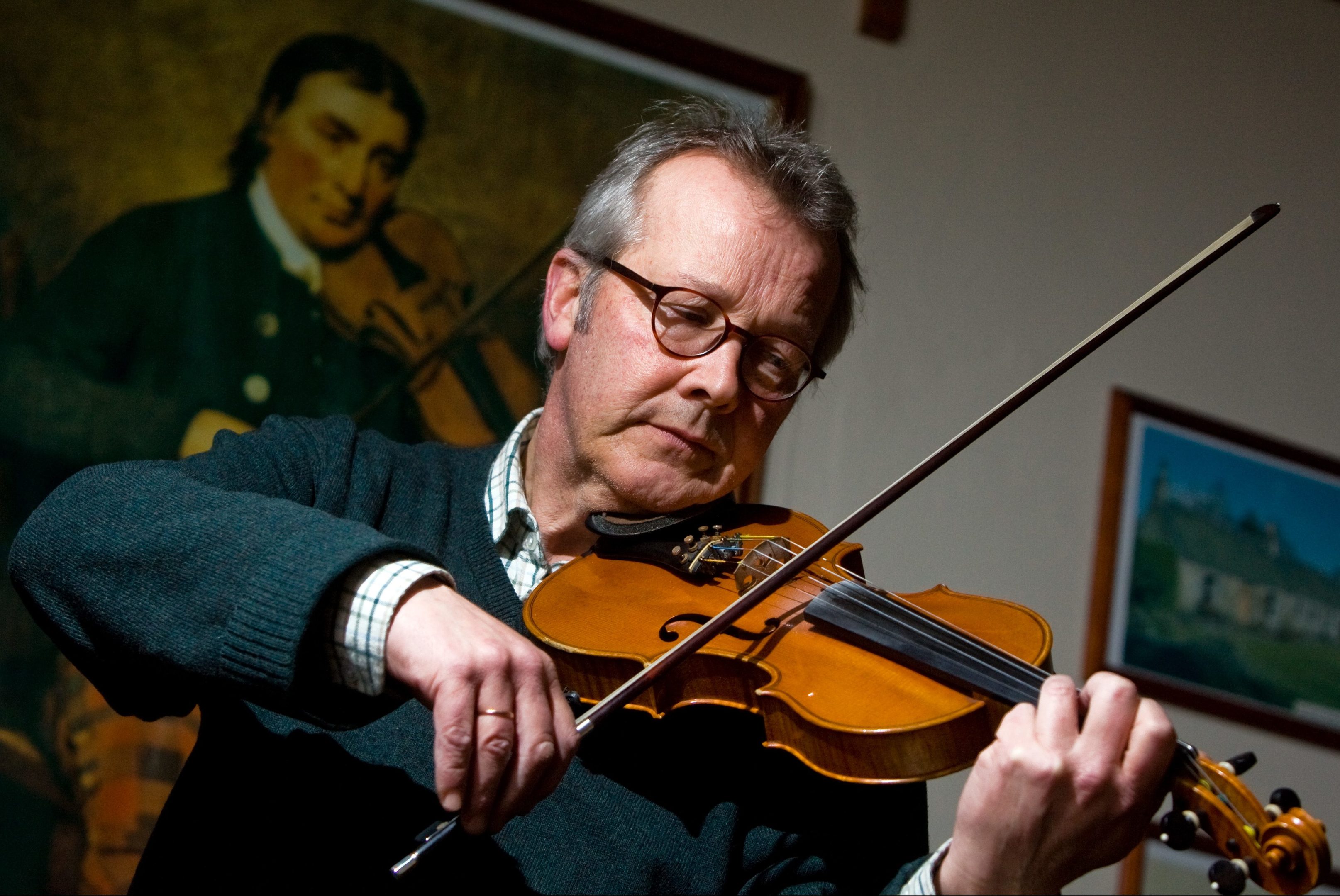 The cream of Scotland's fiddle players will descend on Perthshire this month to pay homage to a local musical legend.
The 14th annual Niel Gow Festival will take place over the weekend of March 17 to 19 in Dunkeld and Birnam.
It is a musical celebration of the life of local hero Niel Gow (1727-1807), regarded by many as the patriarch of the Scottish fiddle tradition, and attracts visitors from around the country.
The weekend will feature concerts, workshops, informal sessions and guided walks.
The festival begins with a solo fiddle concert at the Royal Dunkeld Hotel on the Friday night.
On Saturday morning,  fiddler Pete Clark and Ron Shaw (cello) will be giving a recital in Little Dunkeld Church, just yards from Niel Gow's last resting place.
The festival is as much a platform for up-and-coming performers as for established musicians, and the Perthshire schools' stage session kicks off on the Saturday morning in the main auditorium of the Birnam Institute.
As usual, many of the weekend performers will also be presenting workshops, a rare opportunity to learn from some top traditional musicians.
The three concerts at the Birnam Institute during the weekend will showcase diverse fiddle styles.
Saturday afternoon features Perthshire musicians Karys Watt and David MacFarlane, fiddlers from the Donegal tradition Caoimhin MacAiodh and Peter Campbell and Ayrshire duo Alistair McCulloch and Sean Gray.
Saturday night's concert features duo Jennifer and Hazel Wrigley, and west Highland fiddler Archie McAllister accompanied by Sileas Sinclair on accordion and keyboards.
Dunkeld & District Strathspey & Reel Society open the Sunday afternoon concert, which will also feature festival director Pete Clark accompanied by pianist Muriel Johnstone. The concert finale will be a performance by the Northumbrian-Scottish combination of Roddy Matthews and Iain Anderson.
Informal and unpredictable music sessions in pubs and hotels throughout Birnam and Dunkeld are of course a highlight of the festival.
Guided walks by David Martin (10am on Saturday) and Pete Clark (11am on Sunday) will provide an insight into this corner of highland Perthshire for visitors who would like to learn a bit more about Dunkeld, its history and its wildlife.
The Sunday following the festival, March 26, sees the inaugural Niel Gow Fiddle Awards at Blair Castle when competitors will vie for a top prize of £1,000.