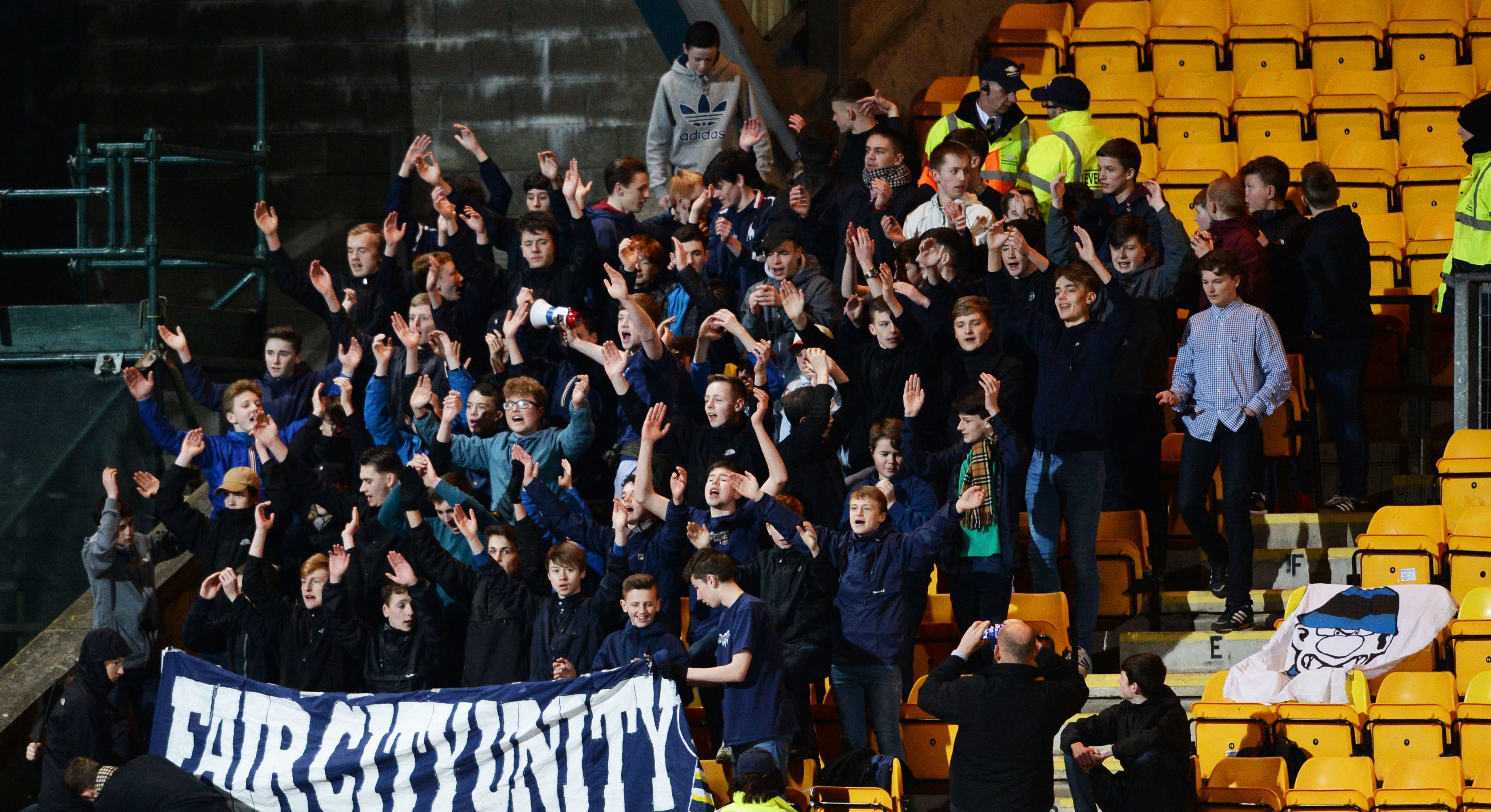 A group of die-hard young St Johnstone 'Ultra-style' fans have hit back at the Perth club, claiming their name has been "tarnished."
Members of Fair City Unity (FCU) who are known for their chanting, drumming and banners, feel the "knock-on" effects of Saints posting their views on the group has been "detrimental" and was "unnecessary."
St Johnstone recently responded to rumours on social media that FCU were no longer wanted at McDiarmid Park after claims some of their members were involved in violent clashes with opposing fans.
As a result, Saints issued a statement outlining how they had taken away a designated 'FCU' area at the ground due to concerns over "poor behaviour," citing allegations of fighting and "unruly" behaviour with Dundee, Motherwell and Hamilton supporters.
However, a FCU spokesperson said they feel the disciplinary action meted out by St Johnstone will only lead to "animosity" and stated the 'Ultra-style' fans are not happy with the way it was dealt with.
"I must admit that St Johnstone uploading a statement to social media did feel a little unnecessary as its knock-on effects have tarnished our group's name and given us bad publicity," he said.
"Ultimately, this has proven detrimental to our sole purpose of following and supporting our team."
He continued: "A concept that some may find hard to grasp is that for many boys who are young and boisterous, supporting your team and in our case, being proud citizens of Perth, becomes tribal.
"Sometimes, it is with this passion and devotion that comes the occurrence of distasteful and arguably unnecessary events between rival fans. For instance, the antics of stealing an opponents' merchandise such as banners and silks has been going on for generations, and is now widely considered as 'just a bit of banter' between teams."
The FCU spokesperson feels the group wrongly received a "backlash" following a home match against Hamilton earlier this year and also played down claims of anti-social behaviour carried out by the group at a Hogmanay Tayside derby game with Dundee.
"If setting off a couple of smoke bombs and chanting is considered unacceptable conduct, then we may be at fault," he added.
"Reports of this game made it sound as if we had been brutally fighting and spreading terror through Dundee which was not the case at all. It was just a group of boys heading out to support their team, creating a brilliant atmosphere for St Johnstone despite our 3-0 defeat.
"And I'd like to make it very clear that we don't agree with descriptions of us being a hooligan organisation – we think this viewpoint is Neanderthal.
"We only see ourselves as a group of young football fanatics trying to support our local team."
A spokesperson for St Johnstone said: "The comments are not fully representative of what an element of Fair City Unity has been responsible for at some recent football fixtures and elsewhere in Perth.
"As mentioned in our previous statement it is a great shame that the sterling efforts of the group to vocally support the team within McDiarmid Park are being undermined by wider issues caused by a selection of the group.
"The club remains comfortable with the current closure of the 'FCU section'  and indeed has received several positive comments on our action from other supporters who have become increasingly concerned at the damage being caused to the image of the club by a minority of fans."