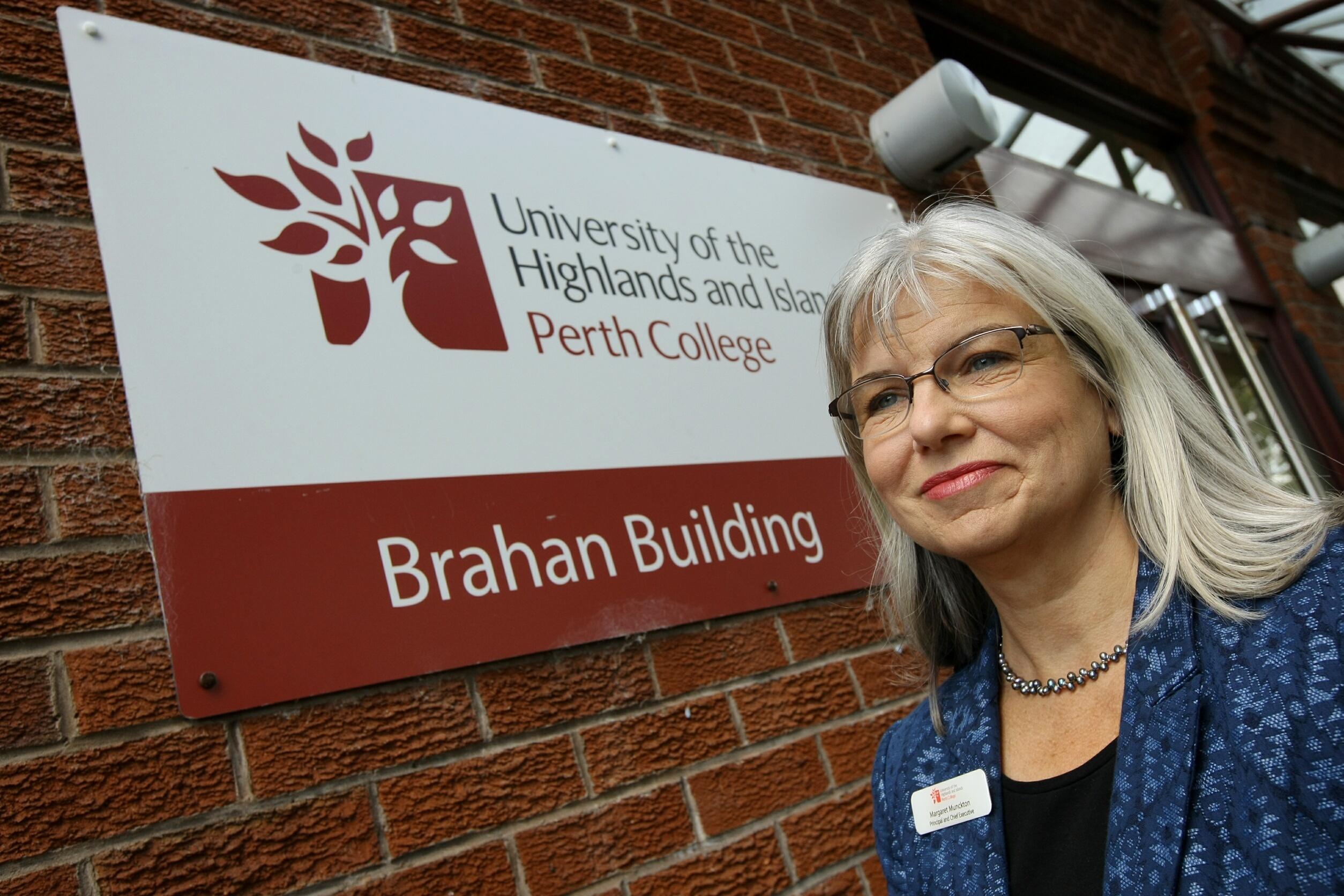 A damning employment tribunal judgment has questioned the honesty of senior staff at Perth College UHI.
Former principal Margaret Munckton and current vice-principal Susan Bald were described by a judge as "poor witnesses" who dodged questions as they attacked the character of former colleague Gerard McIver.
Their decision to charge him with "gross misconduct" and dismiss him from his post left the married father-of-two unemployed and facing a two year fight to clear his name.
He has finally done so following the publication of a damning report into the conduct of the pair and other senior figures at the university and the award of a £34,000 pay-out for unfair dismissal.
The judgment suggested that he had been the unwitting victim of "corruption".
Mr McIver was part of the team at Air Service Training – run by the university – but was dismissed after he and colleagues attempted a buy-out of its struggling air training operation.
He initially had his employers' support but the tribunal heard they then turned on him, using spurious claims about the proposed buy-out as "a pretext for his sacking".
The tribunal suggested that Ms Munckton, Ms Bald and AST chief executive Peter Farrow had been part of a tightly-knit group whose agenda was the sacking of Mr McIver's team.
Judge Ian McFatridge said the accusations of gross misconduct were clearly baseless and that the management team knew they had no genuine grounds for dismissal.
He was highly critical of the evidence offered by all three, describing them as "evasive" and questioning the honesty of some of their answers.
The tribunal ordered the university to pay its former employee £32,721.50 and a further £1,200 in fees to help cover his legal costs.
Mr McIver, who lives in Crieff, said it has been a very tough two years for his family.
"I have been the victim of collusion, incompetence and corruption, but justice has finally been done," he said.
"I have been fighting to prove that I was not guilty of the charges these three people levelled against me.
"It has been hugely stressful. I have known all this time that I did nothing wrong.
"Now they have been exposed and I have been awarded compensation."
He added: "I have had sporadic consultancy work during the two years since I was unfairly sacked, but nothing full time. My wife Monika has had to get a job to support our family.
"It has not been easy on us."
Ryan Russell, from leading employment lawyers Muir Myles Laverty, fought the case on behalf of Mr McIver and said: "The dismissal was completely engineered and was unanimously considered to be unfair.
"There was clearly substance to the allegations of corruption having regard to the findings of the Tribunal.
"I am simply delighted for my client that the truth came out in the end."
Perth College UHI said simply that it was "very disappointed at the tribunal outcome" and was now "considering its response".
The university has been given 14 days to pay but has the right of appeal.
Ms Munckton retired from her role at the end of term. Ms Bald is to step down in August. Peter Farrow remains in post.