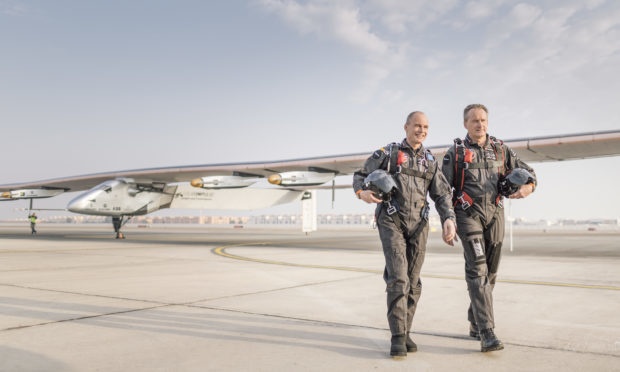 A pair of pilots who were the driving force being the first aircraft to circumnavigate the globe without a drop of fuel have been honoured by a Perth-based educational charity.
The Royal Scottish Geographical Society has presented one of its highest accolades to Swiss explorers Bertrand Piccard and Andre Borschberg.
The pair were responsible for Solar Impulse, the plane which flew 25,000 mile using only power from the sun's rays.
Setting off from Abu Dhabi in March 2015, it travelled across India, China and Japan, before crossing the Pacific Ocean to Hawaii.
From there, the craft crossed America, the Atlantic Ocean, Europe and North Africa before heading back to Abu Dhabi in July 2016.
The journey has been hailed as a platform to demonstrate the power of renewable energies.
Mr Piccard and Mr Borschberg, who said that governments could learn from their ground-breaking project, received the RSGS's prestigious Mungo Park Medal at a ceremony in Glasgow.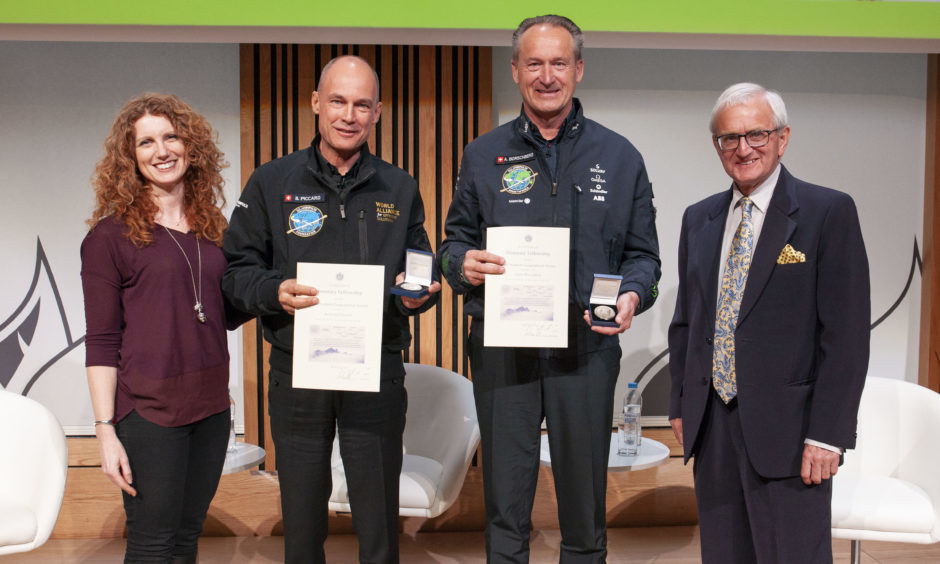 The award was created in honour of Mr Park, a 19th century Scottish explorer famed for his expeditions to West Africa.
It is presented each year by the Fair Maid's House organisation to reward an inspirational contribution to geographical knowledge through exploration or adventure, particularly in potentially hazardous environments.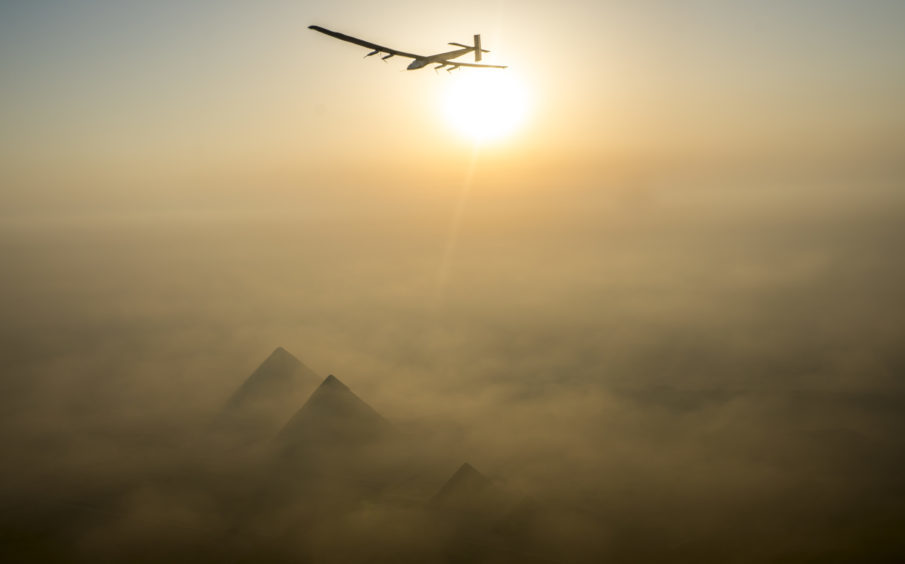 The charity's Chief Executive Mike Robinson said: "Since the RSGS was founded, its role has been to draw on the best expertise available, to inform and inspire people, and to promote and develop answers to the most critical geographical issues.
"It is with great delight, therefore, that we award Bertrand and Andre with the Mungo Park Medal in recognition of their innovative contribution to transforming our world."
He said: "Their work with Solar Impulse has gone a long way to promote cleaner technological practices and challenge the boundaries of what is possible."
Mr Borschberg, who flew from Switzerland with Mr Piccard to collect the award, said: "It is an honour for us and the entire Solar Impulse team to receive this award, especially in Scotland, a place that I have visited many times before to meet my dear Scottish friends."
Mr Piccard added: "The success of Solar Impulse is only useful if we take it further.
"My goal is now to select 1,000 solutions to protect the environment in a profitable way and encourage governments to have more ambitious environmental targets and energy policies."
Previous winners of the Mungo Park award have included journalists Kate Adie, John Simpson and Tim Butcher and Paralympic gold medalist Karen Darke.