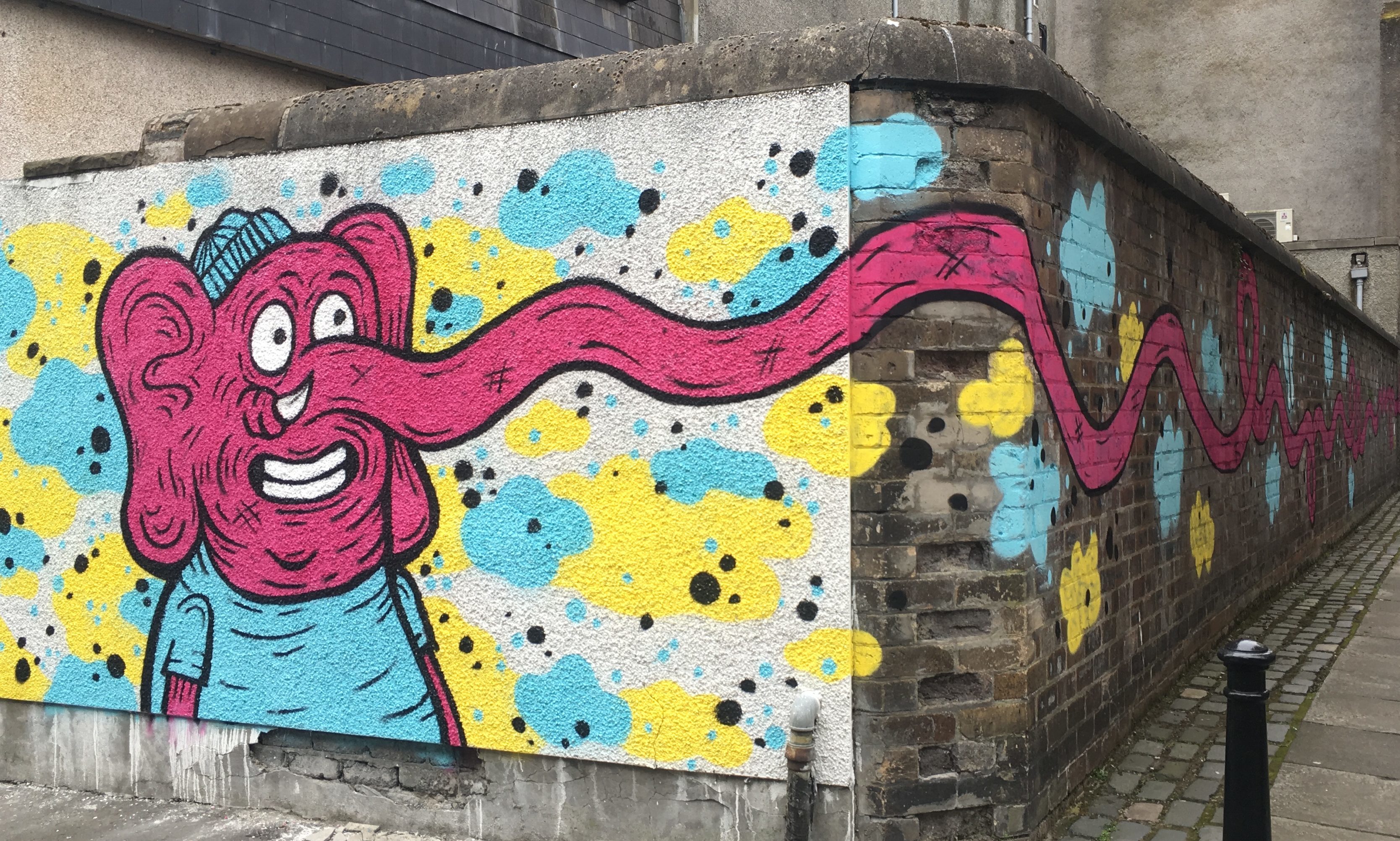 Perth's medieval alleyways are being transformed for a city-wide celebration of art, music and poetry.
The 12-hour ReCAP event on Saturday will see eight artists working on innovative installations at the city centre's historic vennels.
The pop-up exhibits will range from paintings to video art.
One artist Allana Hardie will carry out "blind" portraits, painting images of passers-by onto tailor-made boards in Skinnergate while not looking at her work.
The event, organised by Culture Perth and Kinross, will run from 10am to 10pm and includes food, drink and poetry performances.
The aim is to encourage the public, and other artists, to imagine Perth and its public spaces differently.
Ms Hardie said: "This is such an exciting event to be part of and it will be fascinating to see all our ideas come to life.
"The idea is that we install, enjoy and then take it down that night, with no sign that we've even been there the next day."
She said: "I would encourage anyone with a love for the art world, or anyone looking for something fun and different to experience on a weekend, to come along."
Several shops, restaurants and cafes are backing the event, offering discounts and deals. Some places will be giving free coffee to anyone wearing a ReCAP badge. They can be picked up from the Guard Vennel, off Mill Street, and from event volunteers throughout the day.
Poppy Jarratt, ReCAP's producer at Culture Perth and Kinross, said: "I love that this will be a 'here today, gone tomorrow' thing.
"The brief is that artists install in the morning and remove that evening, and that the next day there is no sign of any of it."
She said: "Throughout the event we'll be collecting feedback from the public in quirky ways. People can leave messages on a chalkboard wall in a vennel and also tie their messages to a tree."
Designer Wayne Hemingway had previously praised Perth's vennels during the city's campaign.
He described them as the beating heart of the city and said he wanted to see them made into bright, colourful thoroughfares.