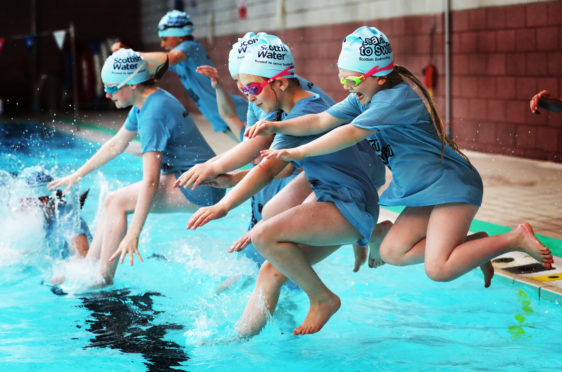 Perth's Olympic swimmer Stephen Milne is to join local children for a one-off lesson.
The silver medal winner will visit Perth Leisure Pool next week to celebrate the success of a programme to teach young people how to swim.
The Learn to Swim Framework, delivered by Live Active Leisure, works in partnership with Scottish Swimming and Scottish Water to teach children of all abilities to swim. They accept children of all ages on their programme.
The Framework teaches 2,500 Perth children each week. Children of a range of ages and abilities will participate in the launch on the 27th.
Sport Manager at Live Active Leisure, Phil Coleman said: "We've worked hard to ensure a seamless transition to the new framework ad we're delighted to be part of the national programme.
"Having Stephen to support our official launch is fantastic – he's a local hero and an inspiration to the children."
The children who attend the event will have the opportunity to ask Mr Milne for swimming advice in a Q&A session on the day. This will take place at the pool where he did much of the training which saw him take to the Olympic stage.
Chief executive at Scottish Swimming, Euan Lowe, described Perth as a "real community hub" for swimming.
He said: "With an estimated 40% of children unable to swim by the time they leave primary school, it's fantastic to see Perth committed to making sure that local kids get to learn this key life skill."
Scottish Swimming is the national governing body for swimming and aquatics which aims to ensure that everyone is able to swim.
Scottish Water has echoed the importance of children learning how to swim.
Director of corporate affairs for Scottish Water, Brian Lironi, said: "We're proud to support this programme as it equips children with skills that will help them to be safer in the water."
In addition to his Olympic Silver medal at the 2016 games, Mr Milne has won a range of medals at other competitions. This includes two bronze medals at the 2018 Commonwealth Games, and a Gold in the 2018 British Championships 200m freestyle.