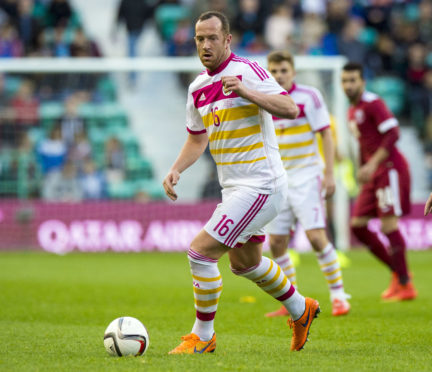 The city of Dundee gave Charlie Adam his love for football.
But neither of its clubs showed him any in return at the start of his career.
Whilst being courted by the likes of Rangers, Celtic and Manchester City as a youngster, Adam – a lifelong Dundee supporter whose father, Charlie Senior, played for United – also tried his luck with his hometown sides.
Astonishingly, neither snapped him up.
It was a snub that might have rocked less confident characters.
But Adam, with the encouragement of his dad ringing in his ears, used it to fuel a career that has taken him to the top of the UK game – and left the Dundee teams wondering what might have been.
"I went a couple of times to Dundee United at Gussie Park as a kid, then went to Dundee a couple of times too," explained the former Liverpool, Stoke City and Scotland man, who is now plying his trade in the Championship with Reading.
"But at that time, when I was growing up, it was all about the west coast lads coming through to Dundee. There were a lot of Glasgow kids playing for United in particular at that time.
"I basically got told I wasn't good enough to play for either Dundee team.
"My dad and I decided then I'd go to other clubs. I went down to Man City and trained there as a youngster and I spent time with Celtic's Under-14s.
"Then Rangers came in and I had a decision to make.
"I loved going down to Man City. Their chief scout was called John Ferguson and he used to take us down there, myself and another Dundee boy, Jamie Winter (ex-Aberdeen).
"We used to go down in the school holidays and I loved it down there.
"But when it came to it I signed for Rangers. It wasn't as far from home at Manchester and, obviously, they were a top, top side."
With Dundee's senior sides casting their eye westwards in search of talent, Glasgow's big two were, ironically enough, looking east at the same time.
But while Adam ended up signing his first contract with Rangers, he actually came within a whisker of being funnelled into the Celtic youth set-up, along with a number of other Dundee-based players.
Adam revealed: "I was actually in a group with guys like Ross Wallace, Michael Gardyne, Simon Ferry, Fozzy (Mark Fotheringham), and Graham Fyfe.
"Shaun Smith, who was Celtic's scout in Dundee took us for training at the time.
"He used to live in Lochee, but he'd drive to Fintry, where I'd be knocking about with my mate Gavin Murray, to pick me up, take us all to Lochee Park and we'd kick it against the fence, two-touch, long passing, short-passing, and we loved it."
At the same time, a young Adam was playing week-in, week-out for Dundee United social club – and he credits those experiences, with his dad looking on, with making him the man he is.
"I went for a trial at one club, never enjoyed it, then went to Dundee United social club, and I loved it. The lads there were brilliant," he said.
"Over the years we had seven or eight players that went to professional clubs.
"It was a good social event for the parents too because they really got on well with each other.
"We did well. That was my growing up.
"But listen, it was tough for me on a Sunday, because my dad would be there on the touchline balling and shouting as if he ran the team!
"He didn't, but he'd shout things to help the players out.
"But I'd never have achieved what I achieved if I'd never had that. They were great times and I really enjoyed it."
More recently, Adam enjoyed a flash of online notoriety after former teammate Peter Crouch revealed on his podcast the Dundonian was nicknamed "Parched" by Stoke City teammates, in reference to his preference for taking water breaks with the club's management and coaches.
Adam was as amused to learn about the moniker as Crouch's listeners.
But he insists he was driven only by a desire to prepare himself for a future dugout career.
"Football's something I'm interested in. I always want to find out what's happening, what's going on," he explained.
"I want to know about tactics, what training sessions are being put on and why, and if a certain exercise is being done, I want to see the working behind it.
"It's because I want to be a manager. I want to coach.
"I've always been intrigued by it, but through me trying to learn, I've ended up with this 'Parched' name.
"But that's all it is – I want to learn and there's nothing wrong with that.
"There's nothing wrong with the guys having a laugh and joke either. That's what should be going on in a dressing room.
"But on the serious side of it, I want to learn, I want to take things in.
"I'm just finishing my 'A' Licence. The plan was to get everything in place this summer and get it done.
"Coaching is something I'm looking forward to because I can't play forever.
"I will try and play as long as I can, but then we'll see where it goes and where coaching takes me."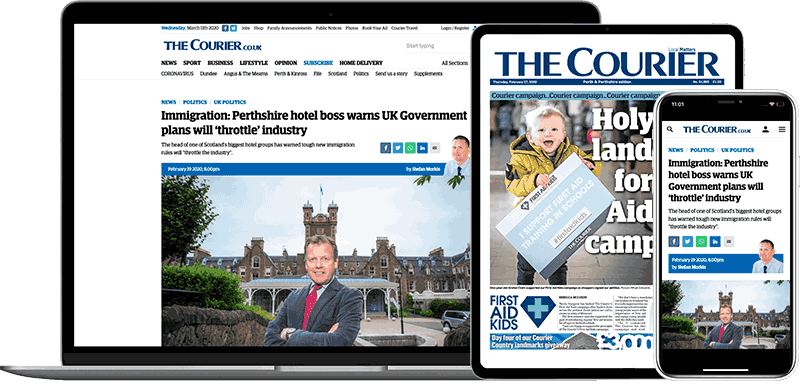 Help support quality local journalism … become a digital subscriber to The Courier
For as little as £5.99 a month you can access all of our content, including Premium articles.
Subscribe