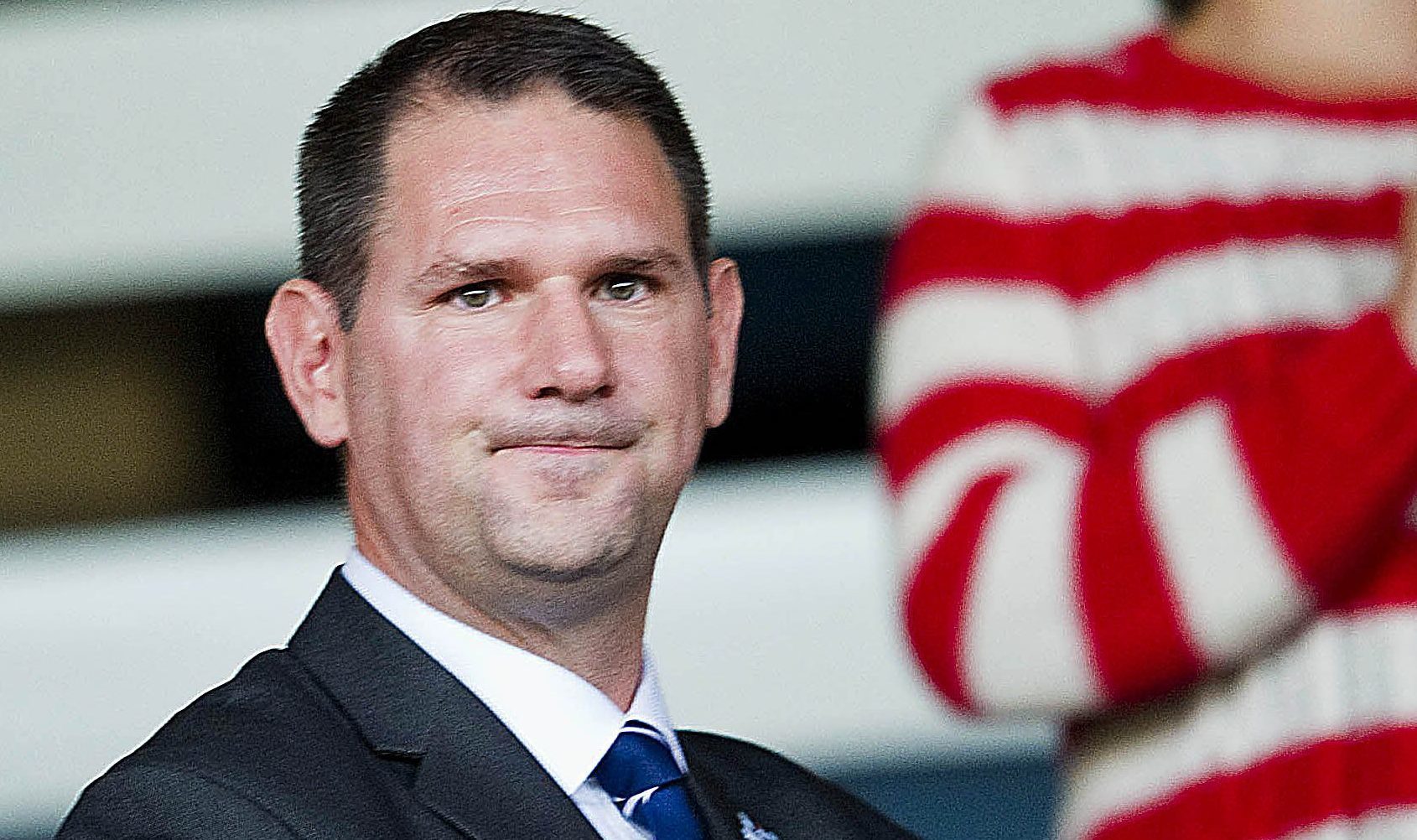 Dundee managing director John Nelms has admitted that while leaving Dens Park will be an emotional wrench for everyone connected with the Dark Blues, moving to a new stadium is the correct way forward for the club.
The plan to relocate to a piece of land bought by Nelms and his fellow American Tim Keyes close to the Dundee Ice Arena moved a step closer last week.
Screening and scoping inquiries were submitted to the city council with Nelms admitting that a lot of work has been carried out just to arrive at this stage in the process.
He said: "When I first came in here, I said I would only talk about things like this when we get them to certain levels.
"I know people want me to talk about what's coming and how it is going but I just won't do that.
"I don't want people to get their hopes up too high.
"We won't talk about something until we actually achieve it.
"We have a long way to go before this comes to fruition but we are spending a lot of our resources and time to make this happen.
"But in any development a million things can go right or wrong.
"Although this is the first public stage of the whole scenario, we have been working on this for a year straight just to get to this point.
"It was something we thought about even before we took over the organisation, that some point in time we were going to need to do something with the stadium because we are trying to put a 21st century product into a 19th century building.
"We just can't work efficiently here and we cannot provide the experiences that the consumer wants out of their entertainment pound.
"We started looking at that early on and it was one of those where we thought, 'Can we do it here (Dens) or if we can't do it here where else can we do it'.
"It has always been in our mind and when this piece of land made its way across to our desk, then we decided to pull the trigger and say that now is the time."
When asked if it would be an emotional wrench to leave Dens, Nelms said: "Absolutely. We look at it as a progression of the club but we are going to take as much of the essence like the boardroom, different parts and implement that into the new stadium so we are not losing our identity.
"It is a new ground, a new stadium but the soul of the club is still the soul of the club.
"It is very important for us to take some of that and transfer it over."
Dens is currently owned by former Dundee United director John Bennett with Dundee paying rent on the ground.
When Nelms was asked if he and Keyes had given any thought to buying Dens from Bennett and redeveloping the ground, he said: "I don't want to say it was never an option but the cost could be more than building a new stadium.
"I don't think you would get exactly out of it what you want compared to building a new stadium.
"Plus I don't think the council would be too excited to do something new with maybe bigger capacity, things of that nature in a residential area.
"Overall, I think this is the better option."
Dundee are tied to a long-term lease on Dens but Nelms was not keen to divulge exactly how things stood on that front.
He said: "That is something that is ongoing.
"I have a lot of respect for John (Bennett) and I think there are mutual understandings there.
"But that's something for the time being that we have to let take its course."
When Dundee do move from Dens, the new ground and the developments surrounding it will be owned by Dark Blue Property Holdings, a company belonging to Nelms and Keyes, not the football club.
Nelms added: "We have a development company we started here and we are going to do developments as we go on.
"We can't buy it within the club as we can't get lending and certain things like that.
"Plus we only own a certain portion of the club.
"So it just makes more sense for Tim and I to do it.
"And it is a much bigger development than just a football ground."
When asked to put a timescale on the project, Nelms said: "Ideally, in the perfect world we would like to have a shovel in the ground by the summer of 2018.
"In this type of scenario, nothing ever happens exactly the way you would like it.
"I think if we can get everything up and out of the ground and to be utilised by the winter of 2020 or the summer of 20, then we will be in good shape."
Initial plans suggest that the new stadium would have a 15,000 capacity however Nelms insisted that figure is something which is not set in stone.
He said: "Right now it is more a sizing exercise than anything else.
"We think from where we are at now, when we play United, Celtic and Rangers, what can we do in order to maximise Dundee Football Club's intake, if you will.
"The way the ground will be designed it will be able to accommodate the away fans as well and also satisfy the home fans.
"Fifteen thousand is more a number for a sizing exercise at this point."
Nelms was also not willing to put a figure on exactly how much the new development would cost and where the finance would come from.
He said: "I usually don't talk about the business side of things.
"We have been working on the finance from day one.
"It works otherwise we wouldn't have bought the land.
"We were working on the spreadsheets long before we purchased the property.
"It works but it takes multiple investments and multiple parts of the project to actually make it work.
"It is not as simple as one football stadium that is used 20 times a year.
"That's not sustainable. You have to put a lot around it to make it work.
"We have had numerous conversations about the finance and everything else and so far we think we have an understanding of where that is and how it is going to pan out.
"I am not going to give you numbers. People get nervous about numbers and what you have without really knowing what's behind the scenes.
"It is significant but if you look at it as a whole and look at it as feeding the whole, then it makes a lot of sense."
One thing Nelms was willing to confirm is that he is going nowhere any time soon and he plans to be involved with Dundee for the foreseeable future.
He said: "I live here, I have bought a house that by the time I have finished remodelling it, I will be dead and buried!
"But seriously, we are here for the long term. I am not going to come out and make a bunch of promises. I will talk about where we are at the moment. I don't want to get people's hopes up saying this is 100% going to happen.
"Hopefully people understand by now that we are true to our word and say that's what we are going to do.
"Although it might appear to be very boring from time to time, at the end of the day, when we get to unveil things, then they can say, those guys were good stewards of our club while they were there."