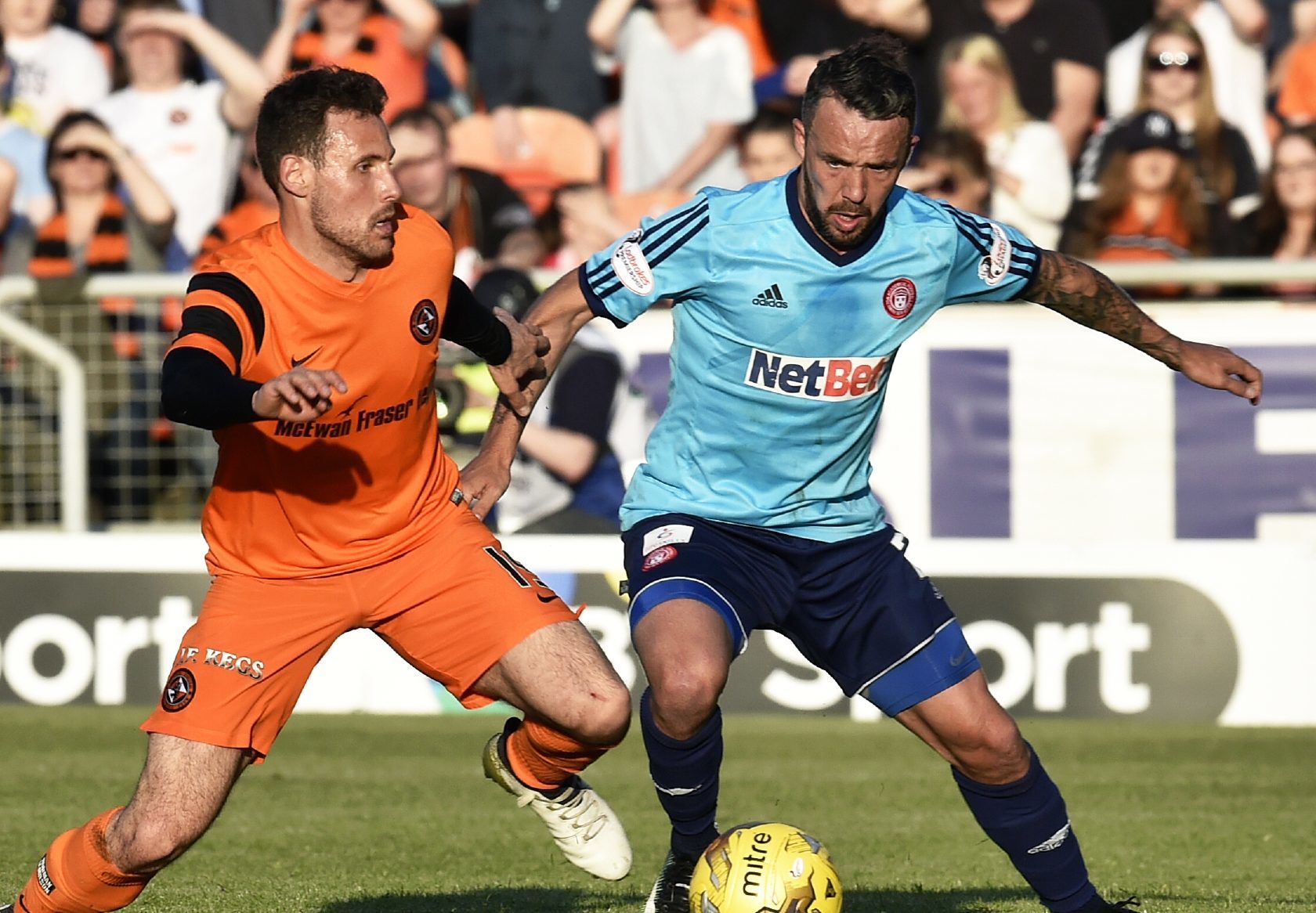 Dougie Imrie admits Hamilton got off the hook when Dundee United striker Simon Murray was fouled inside the box in the play-off final first leg.
The Tannadice clash was into its 77th minute when Murray was kicked by Accies player Scott McMann for what should have been a penalty.
However, not only was the spotkick not given by referee Steven McLean but the Tangerines' frontman was shown a second yellow card for simulation and sent off.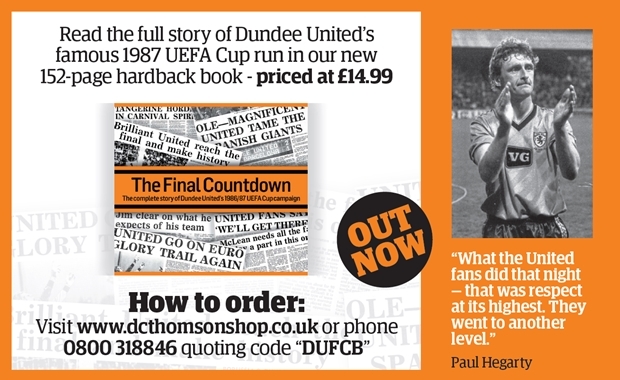 Imrie admitted that Hamilton got lucky with that decision and now he hopes they can make the most of that good fortune by staying in the Premiership tomorrow.
Imrie said: "The ref took a little while to decide, didn't he?
"I thought he (McLean) was going to point to the spot and thankfully he didn't.
"It was a bit of a heart-in-mouth moment.
"The lad Murray does not give you a minute and you need to clear your lines.
"I couldn't really see from where I was but the manager (Martin Canning) says if we have got away with it we deserve it because the way things have gone against us this season.
"That's the way I look at it too.
"Like the gaffer says, we've had a few given against us this season so to get the rub of the green for once is great.
"Don't get me wrong, you never want to see anyone sent off but we got the rub of the green there."
Imrie feels Accies could have the edge now that they return to their own artificial pitch.
He said: "We all saw Dundee United's spirit at Falkirk but we have spirit too.
"Whoever turns up on Sunday and plays the better football and scores goals will be the team in the Premiership next season.
"We know what's at stake and we've been here before.
"If we play like we did on Thursday in the second leg and take our chances I'm sure we will win the game.
"We are at home and I'm not sure United will like coming to play on our surface.
"Mind you, they got a good result on the plastic pitch at Falkirk last week and scored two late goals so they will be up for it.
"However, if we play like that again then hopefully we will create enough chances to win the game and stay up."
Imrie is an injury doubt for tomorrow's second leg and even had to pay a visit to hospital after Thursday's match.
He said:  "I got kneed in the side of the ribs and I don't have long to get better.
"I had to get it checked.
"I don't know if that means taking a painkiller or a jag but if I need to play through the pain barrier then I am willing to do it.
"But I'm in a considerable amount of pain.
"I also got an elbow in the face in the first half.
"The referee said it was accidental so never mind."
As well as the doubt hanging over Imrie, Massimo Donati has a groin problem.
Also, Mikey Devlin is ruled out long term with a cartilage injury and Darian MacKinnon is suspended.
Accies manager Canning said: "We have a few issues now.
"Darian is suspended and Massimo was struggling with his groin.
"Dougie was struggling too with his ribs so we will just have to assess them.
"We will patch them up.
"It has been a long hard season and the squad is thin so we'll have to recover the best we can."