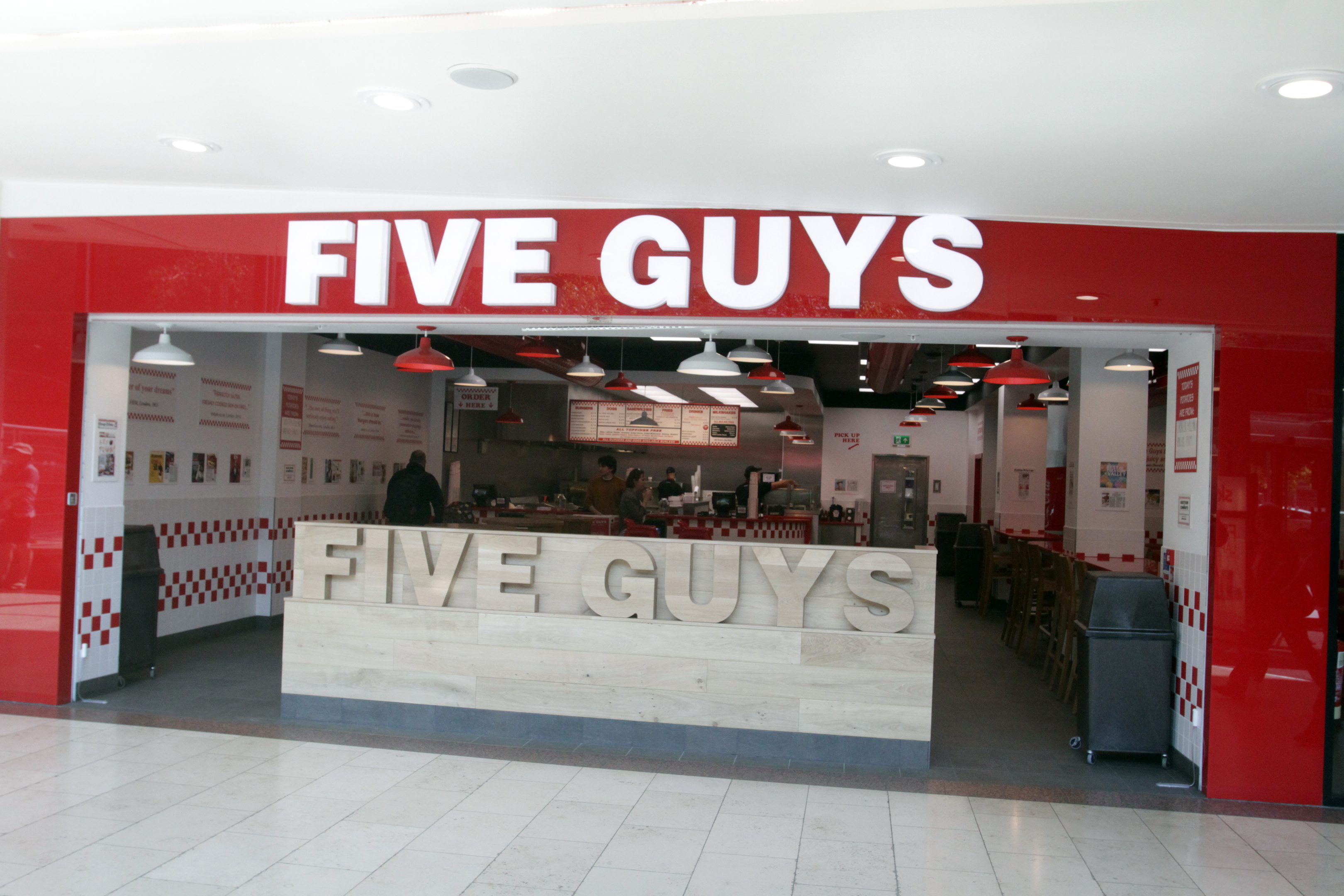 Restaurant chain Five Guys has reopened a number of its UK stores – including Dundee.
The store in Dundee's Overgate Centre will be open for Deliveroo and Click & Collect orders only.
The chain said in a statement today: "Burger lovers can place an order on the Five Guys app or website to Click & Collect or have their food delivered by Deliveroo.
"Numerous social distancing measures for customers and crew have been implemented to adhere to government guidance.
"Five Guys crew members from across the UK will continue to deliver burgers and fries to hospitals and key workers."
The decision follows Burger King reopening one of its branches in Dundee last Wednesday, which led to queues at Kingsway West Retail Park.
PICTURES: Burger King insists Dundee restaurant not accepting public orders amid long queues
John Eckbert, chief executive of Five Guys UK, said: "We have adopted a phased approach to reopening Five Guys stores, adhering to government advice and ensuring the safety of our customers and crew is paramount.
"To date, a small number of stores have remained open for Click and Collect and Deliveroo orders only and while this has been in operation, we're proud of how our crew members have supported local hospitals and key frontline workers across the UK."
The following stores have reopened today:
Canary Wharf
Richmond
Wood Green
Bournemouth
Maidstone
Canterbury
Clapham
Bullring
Ashton
Leicester Cheapside
Harogate
Sheffield Valley
Chester
Dundee
The following stores have recently re-opened:
Cambridge Leisure Centre
Cardiff
Norwich
Colchester
Chelmsford
High St. Kensington
Reading
York
Southampton
St Paul's
Baker Street
Edinburgh Fort Kinnaird
Edinburgh Fountain Park
Plymouth
Liverpool Queen Square
Guildford
The following stores have remained open:
Islington
Wimbledon
Nottingham
Leeds Duncan Street
Ealing
Aberdeen
Kings Road
Manchester Uni Green
Camden
Notting Hill – Bard Road
Bath
Fulham
Newcastle