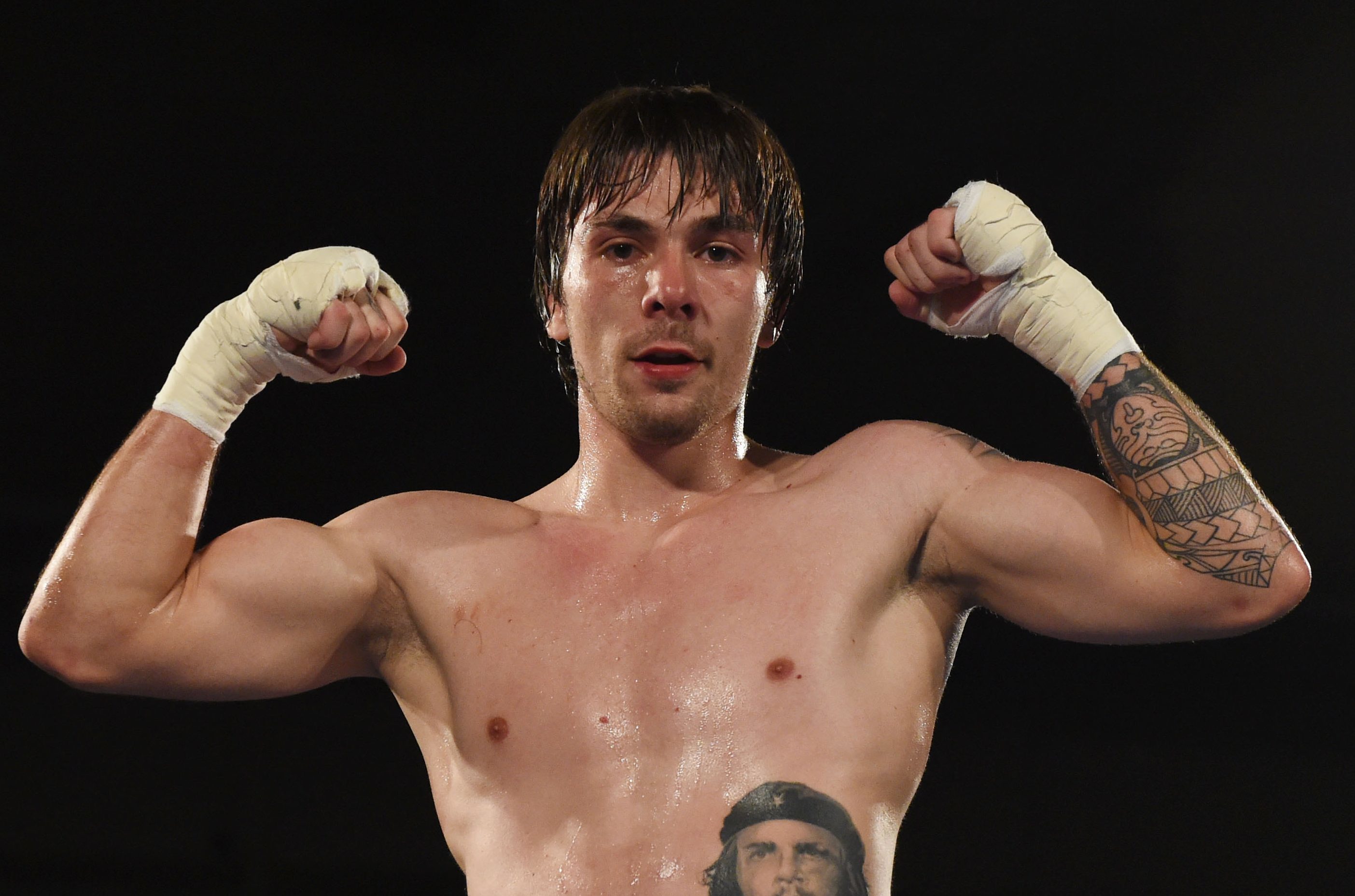 A Dundee boxer who died after a fight would have had his licence suspended if the sport's governing body had known he had suffered seizures, a fatal accident inquiry heard on Wednesday.
Robert Smith, 56, the general secretary of the British Board of Boxing Control (BBBC) said he did not think Mike Towell had been "open and up front" in medical examinations with a qualified doctor appointed by the BBBC in 2014, 2015 and 2016.
The ex-professional boxer said those involved with Mr Towell who had known of any issues, should have raised them with the board.
He was giving evidence in to the inquiry into the 25-year-old fighter's death at Glasgow Sheriff Court on Wednesday.
Mr Towell died in hospital after being removed from the ring at the end of a televised fifth round loss to Welshman Dale Evans in Glasgow on September 29, 2016.
The inquiry heard that before a boxer's licence is granted or renewed they must complete an annual medical examination by a qualified and appointed doctor.
No medical information is sought from the boxer's own doctor unless it is thought necessary and nothing was ever requested from Mr Towell's GP.
The first medical was carried out in 2012, and again in 2014 and the subsequent two years.
The inquiry previously heard Mr Towell suffered seizures in 2013.
Procurator fiscal depute Eileen Beadsworth asked: "What would happen if the BBBC had been aware that Mr Towell suffered from seizures? We have heard evidence in the inquiry about that."
Mr Smith replied: "We would suspend his licence and make further investigations. At that point we would have to get permission to write to his GP."
He also said if the BBBC was made aware of a boxer experiencing headaches in the lead up to a fight, their licence would be suspended.
Mrs Beadsworth said the inquiry had heard evidence that Mr Towell experienced headaches and extreme pain on a particular day and asked if he would expect the BBBC to be told about it.
The witness answered "Yes, I would."
Mike Towell advised by doctors to stop boxing three years before tragic death
The inquiry heard there could be reasons why boxers might not be upfront with themselves and others about difficulties they may be facing.
Mr Smith said: "The thing we mustn't forget, we only licence boxers from 18 upwards.
"We are dealing with adults. This was a young man, a father I understand, if he kept things from people –we are here because of that ultimately, I think everybody involved if they knew of these issues, should have raised them."
The Sheriff Principal Craig Turnbull asked: "From what you know about this case, in relation to Mr Towell, do you think he was open and up front with the board?"
Mr Smith replied: "Unfortunately not."
The inquiry also heard Mr Towell's trainer did not know he had suffered from seizures or had been advised not to box.
Stevie Graham, 45, who's no longer involved in the sport, was asked by Mrs Beadsworth: "If you had known Mr Towell was having seizures would you have done anything?"
Mr Graham answered: "We would have addressed the situation. It's not clever boxing with seizures, let's be honest."
He said he would have spoken to Mike's manager who would have spoken to the board.
The inquiry continues.