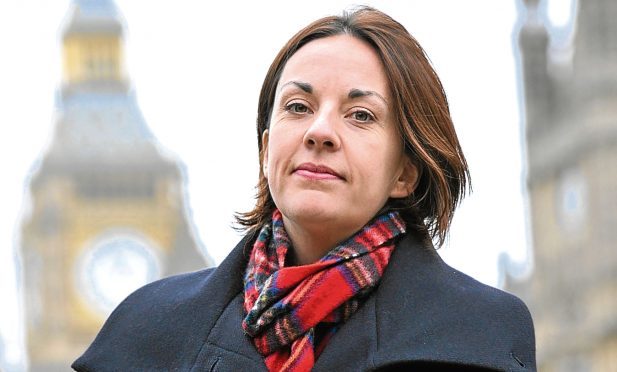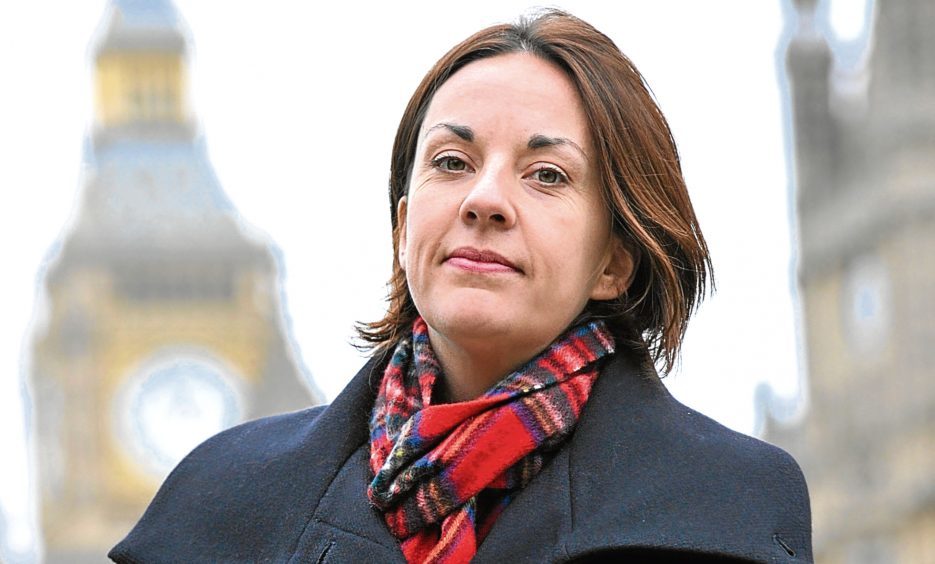 You know, I don't think I've ever heard Oliver Mundell speak.
Nor, it must be said, could I pick the Tory MSP out of a line-up. But, like most Scots, I'm not only aware of who he is but also the questionable qualities of his public speaking abilities and the sexuality of his father, Scottish Secretary David Mundell.
The two Mundells have been at the centre of one of the most unedifying public spectacles in recent Scottish history.
The blogger Stuart Campbell, who runs the incredibly successful, if polarising, Wings Over Scotland website, sued former Scottish Labour leader Kezia Dugdale after she criticised as homophobic one of his tweets mentioning the Mundells.
Campbell, 51, who lives in Bath, wrote in 2017: "Oliver Mundell is the sort of public speaker that makes you wish his dad had embraced his sexuality sooner."
David Mundell, Oliver's father, had come out as gay in 2016 and Dugdale, in her Daily Record column, accused Campbell of posting homophobic tweets before raising the issue at First Minister's Questions.
Campbell duly sued for defamation, claiming a quite remarkable £25,000 in damages from the former Harris Academy head girl.
His argument was the joke was a satirical jibe at Mundell Jr's speaking abilities rather than a dig at his father's sexual orientation.
For Dugdale – and plenty of others – David Mundell's homosexuality was being used as a punchline.
Although Dugdale, a lesbian, was not the first to brand the tweet homophobic, Campbell sued her for defamation.
Sheriff Nigel Ross delivered his verdict this week, dismissing Campbell's claim and sending social media in Scotland into meltdown.
The verdict – that Dugdale's claim was incorrect but protected by fair comment – left many people scratching their heads in disbelief.
How, Campbell's supporters asked, could Dugdale wrongly imply Campbell is homophobic and still win the case?
But Sheriff Ross' judgment, as confusing as it may seem, is important for all those who believe it is right for minorities to have the ability to challenge what they see as prejudice when they see it.
Sheriff Ross' obiter comments were that he did not think Campbell or his tweet was homophobic. But he also said Dugdale's opinion that it was homophobic was "subjective, rational and fair".
During the hearing, Campbell said that anyone who considered his tweet this way was "stupid or dishonest".
Sheriff Ross noted that Campbell takes a "semantically-correct" understanding of the words he used but rejects the validity of any other view.
Sheriff Ross added: "Readers of his tweet will differ not only by intellectual ability ("stupid) or integrity ("dishonest") but also in life experience, education, empathy, philosophy and attention to detail".
In other words, while Sheriff Ross may not consider the tweet homophobic, he understands others may, particularly those who grew up gay in a time where homosexuality was less accepted than it is today.
Campbell and his supporters have been outraged by his defeat, despite the sheriff's common sense approach.
The term fair comment has itself led to much confusion with people wondering how something wrong can be fair. It's unfortunate legalese: fair comment does not have to be fair, it simply needs to be an honestly held opinion based on fact, in this case the tweet written by Campbell.
Fair comment is, in fact, a vital component of free speech and one that allows blogs like Wings Over Scotland to exist.
More pointedly, Sheriff Ross also took aim at the aggressive and vicious online discourse Campbell prides himself on, stating that the freedom to act unpleasantly or harmfully to others, within legal limits, is best left unexercised.
The blogger may yet appeal against the decision but there is one simple, unavoidable truth in the whole saga : if you have to explain a joke, then it just isn't funny.
Wambsgams in Dundee?
Succession, the HBO drama about a media mogul's dysfunctional family, is to film in Dundee, the home town of both star Brian Cox and the monstrous character he plays.
Scientists have proven, using maths probably, that there is simply too much TV these days, but Succession was unmissable.
I even abandoned my strict journalistic neutrality to gush about how much I loved it to the artist-formerly-known-as-Bob-Servant when he attended the opening of the V&A, even if it was former Mr Darcy Matthew McFadyen who stole the show as the brilliantly named Tom Wambsgams.