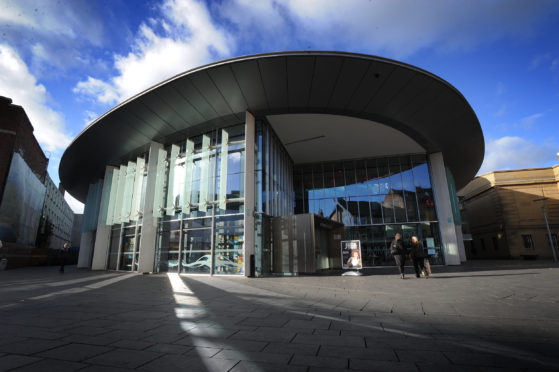 Employees facing redundancy at Perth's Horsecross Arts have hit out at the organisation, claiming it has not done enough to adapt and reopen following lockdown.
Staff at the under-pressure body behind Perth Concert Hall and Theatre want to see the restaurants, bars and cafes brought back into use at the two venues, in line with current guidelines as 120 jobs hang in the balance.
The employees believe the senior management team (SMT) have not done enough to plan for open air events in the plaza and say suggestions from staff have been routinely ignored during the consultation talks.
One staff member also claimed the arts group was using the coronavirus pandemic as  a "smokescreen" to push through pre-planned restructuring within Horsecross – a claim the organisation completely refute.
One front of house employee, who wished to remain anonymous, said: "It appears that the decision has been made and no matter what suggestions are made then the redundancies will go ahead.
Redundancy talks at Horsecross Arts with 120 jobs in the balance at group that runs Perth Concert Hall
"This is being blamed on the Covid-19 situation, however from a staff point of view it appears that this is being used as a smokescreen to clear out a large proportion of staff prior to a major restructure.
"No plans have been made for any attempt at opening either venue as the relaxed lockdown has been announced, either as a cafe or with local artists.
"It seems to be as if the SMT are only expecting to reopen when physical distancing is totally removed, rather than trying to operate under the new normal."
A second staff member told The Courier: "I do not think Horsecross has made any effort whatsoever to adapt and change to allow relaxed performances nor have they considered using the plaza for either performances or café use.
"We have made numerous suggestions as to what they could do but Horsecross have zero interest in opening.
"They are not willing to open any of the venues until social distancing has been removed.
"But there is no reason at all why the venues' restaurants and cafes could not be open. Horsecross needs to listen to its staff."
They added: "I believe Covid came along at a very convenient time for Horsecross."
Nick Williams, chief executive of Horsecross Arts, defended the decision, claiming it was to secure the long term future of the organisation, while protecting jobs.
He said: "Our venues remain closed as we are not legally permitted to open for performances due to Covid-19 restrictions.
"Given our previous financial instability and complete lack of income, we have had to use any funding we have to secure the future of the organisation whilst attempting to safeguard as many jobs as we can.
"We are actively looking at what we can do in an economically viable way when we are allowed to reopen, and it is safe for audiences, staff and artists."
Mr Williams added: "As we're sadly in the middle of a collective consultation process with staff over potential redundancies, it would be wrong for us to comment on inaccurate statements individual employees have made in public.
"We are disappointed that employees have chosen to present these assertions to the press rather than through our consultative process."