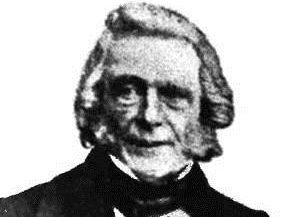 Descendants of a Carse of Gowrie man credited with discovering the process of natural selection long before Darwin, will gather in Perthshire this month to remember his legacy.
For various reasons Patrick Matthew's contribution to science has been largely overlooked, something that many would like to see rectified.
Over the weekend of September 29 to October 1, the Patrick Matthew Memorial Weekend which includes tours, talks and lectures will go some way towards to marking his achievements.
A 19th century Carse of Gowrie landowner, Matthew, was an apple hybridist, businessman and orchardist who contributed to the understanding of horticulture and agriculture in general.
He created the largest Carse orchard on record, of 10,000 trees, and it was through tree cultivation that he discovered what he coined "the natural process of selection" and published it in 1831, 28 years before Darwin's The Origins of Species .
The Patrick Matthew Memorial Project is a collaboration between the Carse of Gowrie Sustainability Group (CoGSG), Matthew expert, Dr Mike Sutton, and Matthew's descendants from America, Germany, Holland and New Zealand, many of whom are attending the weekend.
It aims to promote Matthew's legacy through the Patrick Mathew Trail which uses local features to tell his story. The project is also a collaboration with the CoGSG's junior division, the Junior Carsonians who are hosting a major exhibition.
"Two years ago, Patrick Matthew was relatively unknown here in the Carse, so this project, funded by the Heritage Lottery, aims to promote one of our most famous Carsonians," said  Fiona Ross, chair of the Carse of Gowrie Sustainability Group.
Patrick Matthew's son, John, who was gold mining in California, came across a glade of  massive redwood, sending seeds to his father. This helped create another family legacy – a seed reserve across Scotland.
Patrick Matthew died penniless and was buried in the family lair in Errol Graveyard, but no headstone was erected and, over time, the location of his grave had been forgotten. Now thanks to local historians the council's archive, the grave has been identified and his descendants intend to work together to finally install a headstone.
Go to www.carseus.org/ for details of the weekend's events.