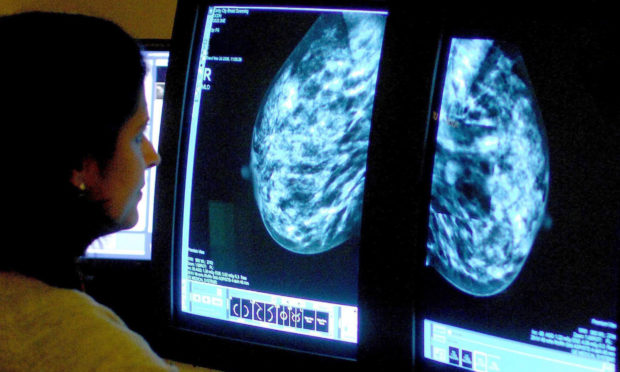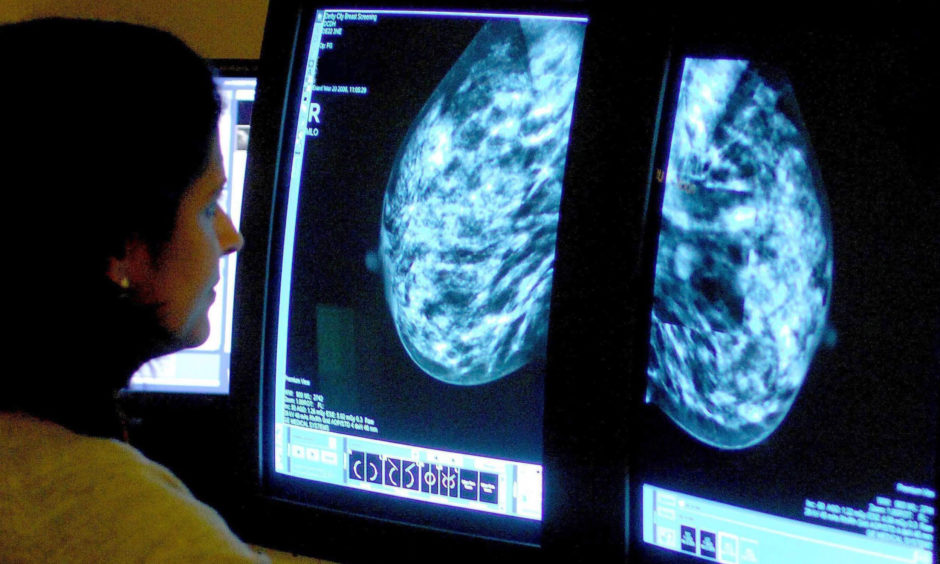 A leading cancer specialist behind a report that warned breast cancer patients in Tayside were put at increased risk of relapse said the findings were "flawed, probably".
Professor David Cameron was part of a Scottish Government-commissioned review group tasked with conducting a clinical risk assessment into lower than standard chemotherapy doses offered to individuals between December 2016 and April 2019.
The final report stated nearly 200 patients were put at a 1 to 2% increased risk of seeing their cancer return as a result of the treatment regime.
However, in correspondence seen by The Courier, Prof Cameron outlined how the review group "assumed a roughly linear benefit" of providing higher doses, despite not being certain if this was correct.
NHS Tayside review: Cancer patients should be explicitly warned about risks of treatment variation
The specialist wrote, concluding a lengthy passage about the process used to find the figure, that the "key thing was to come up with an estimate to avoid alarming everyone" because "patients don't like to hear that they perhaps got less effective therapy".
He said: "We know that lowering the doses of chemo reduces the effect, but it is not known if this is linear or sigmoid [where the rate begins to curve or slow down] or what, because of course clinical trials are not mathematical formulae, but ways of generating point estimates of effects.
"So we then assumed that the maximum effect is seen with the highest deliverable dose (100mg/me) and assumed a roughly linear benefit. Flawed, probably, but the best that could be done really."
Patients and families have repeatedly requested the methodology used to find 1 to 2% increased risk figure but were rebuffed. In May, an expert in Manchester described the figure as "absolute rubbish".
Prof Cameron was contacted by The Courier for comment and asked directly whether he stands by his statement that the methodology was "flawed".
Families rubbish claims review into NHS Tayside breast cancer deaths was shared with them in April
He was also asked whether it is possible the risk of recurrence could be higher than the 1 to 2% given in the report.
He did not answer either question directly but said the aim of the review was to "create an estimate of possible loss of benefit of chemotherapy that was realistic, and there was no pressure to give any particular value to it".
He said: "What I meant by 'not alarming' referred to the language used to describe the risk estimate, not the risk estimate itself, as that was done as best one could using available clinical data from the pooled data from many, many clinical trials.
"So no one pressurised anyone about what the estimate might be – indeed we had no idea what that estimate might turn out to be before we did the work – but we needed to describe this estimated loss of benefit accurately but in neutral language, given the sensitivities for all patients, relatives and clinicians concerned."
The Courier asked the Scottish Government for comment on the professors' positions and the suggestion it had failed to respond to concerns about the report in April.
A spokesman said: "We are committed to ensuring all patients get the best care and treatment possible, regardless of where they live.
"The (review group) met over several months, looking at all available evidence and drawing on a wide range of independent expertise, and the recommendations have been fully accepted by the Chief Medical Officer and Scottish ministers."
---
Expert describes findings of the report as 'a huge leap of faith' and reveals his own concerns were ignored by ministers
An expert in analysing mathematical models of cancer growth has described the process used in the clinical risk assessment as a "huge leap of faith".
Professor Mark Chaplain, from St Andrews University, was contacted by The Courier after it emerged he was the recipient of the correspondence from Prof Cameron.
He said he wrote to the review group member to express concern about the validity of the findings and to ask further questions about the methodology used.
Prof Chaplain said he expressed similar worries to the Scottish Government in April but had no response.
He said: "I wrote to tell him I was surprised at some of the conclusions in the report. There are very complex systems involved and simple changes to treatment will not result in simple outcomes; it's not a case of change A and get B.
"I would say the assumptions made in the report were incorrect. I personally believe it's very difficult to come to any solid conclusion with the information available and for me there is no evidence any of the patients suffered because of the treatment.
"Even using a quantitative assessment given the small number of individuals was the wrong approach, in my opinion."
The Courier reported in May how a scathing report by a retired oncology expert claimed the suggestion of an increased risk to patients had been "built on sand".
It described the risk assessment as having "none of the characteristics associated with dispassionate enquiry" and said it "reads as if it were an exercise in reverse engineering: we know the answer, now let's show how we can find it".
The Scottish Government has faced calls for a national review into the effects of different chemotherapy doses on breast cancer patients and Prof Chaplain pointed to international studies that appear to show lower doses do not cause increased harm.
He said: "There is obviously a huge political aspect to this. I don't know what remit the review group were given on this or what they were asked to come up with.
"I can't see much methodology other than a huge leap of faith. The system and the data is far more complex than they are making out."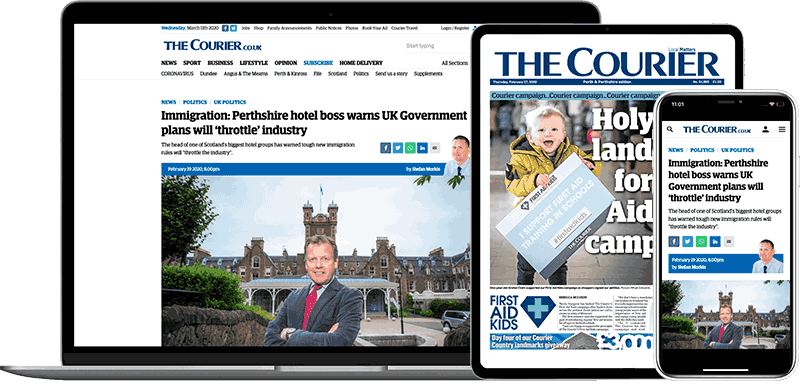 Help support quality local journalism … become a digital subscriber to The Courier
For as little as £5.99 a month you can access all of our content, including Premium articles.
Subscribe