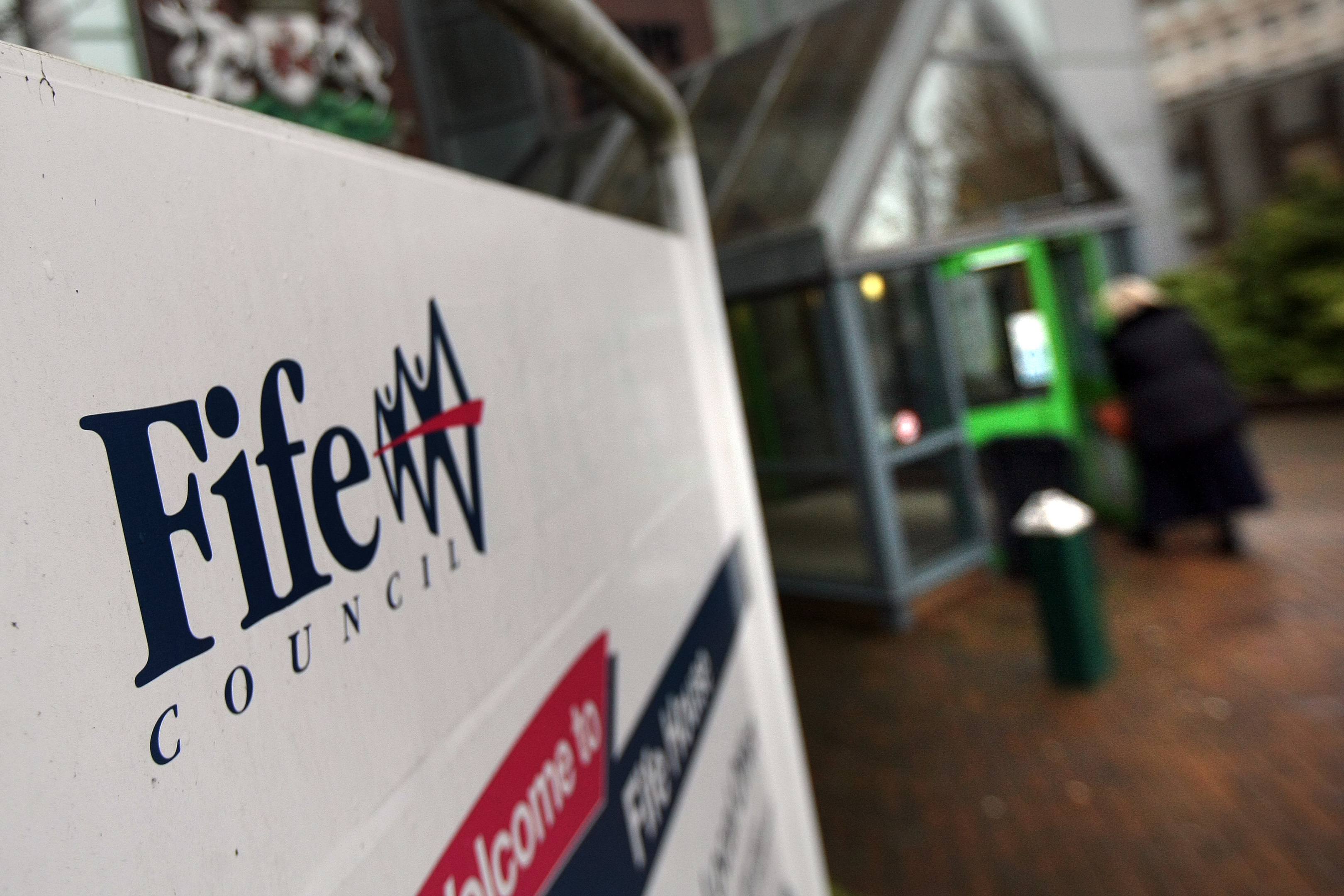 Fife Council will soon take on a very different complexion – regardless of
what happens in the local elections on May 4.
Almost a third of the current crop of councillors have decided not to stand
for re-election, meaning there will be plenty of new faces in the corridors of
power at Fife House no matter the outcome of next month's all-important
polls.
A total of 23 serving elected members will take their leave on their own terms,
although it remains to be seen how many of the others will be forced to bow
out when the votes are cast and counted.
Many of those stepping down have occupied high-profile roles over the
years, such as Depute Provost Kay Morrison, former provost Frances
Melville, present education spokesman Bryan Poole and Cowdenbeath area
chairman Mark Hood to name but a few.
In all, a total of 178 candidates have beaten the deadline to stand in May's
elections in Fife, and many – if not all of them – will be pounding the streets over
the coming weeks trying to secure as many votes as possible.
Even in spite of the fact that some familiar faces have opted to stand down,
the political landscape was always going to change this year as a result of
recommendations made by the Local Government Boundary Commission for
Scotland.
Changes coming into force for 2017 mean Fifers will now be voting for 75
councillors, instead of the previous 78, while the number of council ward areas
have similarly been reduced from 23 to just 22.
The biggest single alteration has come almost at the heart of Fife, where a
newly-renamed Lochgelly, Cardenden and Benarty ward has been created at
the expense of The Lochs ward, which has now been consigned to history.
The changes therefore mean there are now nine four-member wards and 13
three-member wards in play for 2017 – as opposed to the nine four-member
wards and 14 three-member wards previously used.
Having said all that, events over the last five years have seen Fife Council's
elected body change quite significantly in any case – with an incredible 12
by-elections held since the last election in 2012.
The death of Bill Kay necessitated the first in Glenrothes North, Leslie and
Markinch in June 2013, which was won by John Wincott, before Billy Pollock
was then elected in Dunfermline South in October that year following the death
of Mike Rumney.
Following the resignations of Alex Rowley and Jayne Baxter, by-elections
were then needed in both Cowdenbeath and The Lochs in May 2014, won by
Gary Guichan and Alex Campbell respectively.
Those were followed by further byelections in 2015 in Kirkcaldy East;
Glenrothes West and Kinglassie (twice); Dunfermline South; Dunfermline
South; and Rosyth, before other polls were needed in The Lochs and in Leven,
Kennoway and Largo.
The changes did not stop there though as, following the sad death of Kirkcaldy
councillor Kay Carrington in November,
Fife Council has been operating with 77 councillors instead of the normal 78.
---
Meet the people hoping for your vote
Ward 1 – West Fife and Coastal Villages
Ward 2 – Dunfermline North
Ward 3 – Dunfermline Central
Ward 4 – Dunfermline South
Ward 5 – Rosyth
Ward 6 – Inverkeithing and Dalgety Bay
Ward 7 – Cowdenbeath
Ward 8 – Lochgelly, Cardenden and Benarty
Ward 9 – Burntisland, Kinghorn and Western Kirkcaldy
Ward 10 – Kirkcaldy North
Ward 11 – Kirkcaldy Central
Ward 12 – Kirkcaldy East
Ward 13 – Glenrothes West and Kinglassie
Ward 14 – Glenrothes North, Leslie and Markinch
Ward 15 – Glenrothes Central and Thornton
Ward 16 – Howe of Fife and Tay Coast
Ward 17 – Tay Bridgehead
Ward 18 – St Andrews
Ward 19 – East Neuk and Landward
Ward 20 – Cupar
Ward 21 – Leven, Kennoway and Largo
Ward 22 – Buckhaven, Methil and Wemyss Villages